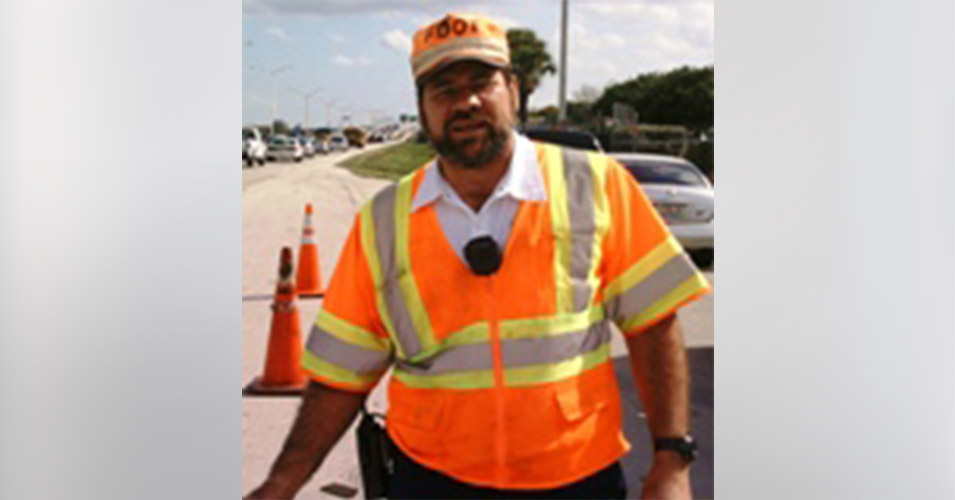 February 2010 – Dalison Pacheco
Dalison Pacheco was selected Road Ranger of the Month for his exemplary performance during February 2010.
Working as a Road Ranger since 1999, Dalison Pacheco has always given South Florida motorists excellent service due to his knowledge of Road Ranger safety and motorist assistance. He efficiently completes his tasks, but still takes the time to greet every customer and ask how they are doing, showing he truly cares about the work he provides the public.
He believes being a good employee means doing a job cheerfully, even if the work is not always easy – like changing a tire in rush hour traffic under the hot Miami sun. His model behavior benefits both the Department and any motorists who have been stranded and assisted by him.