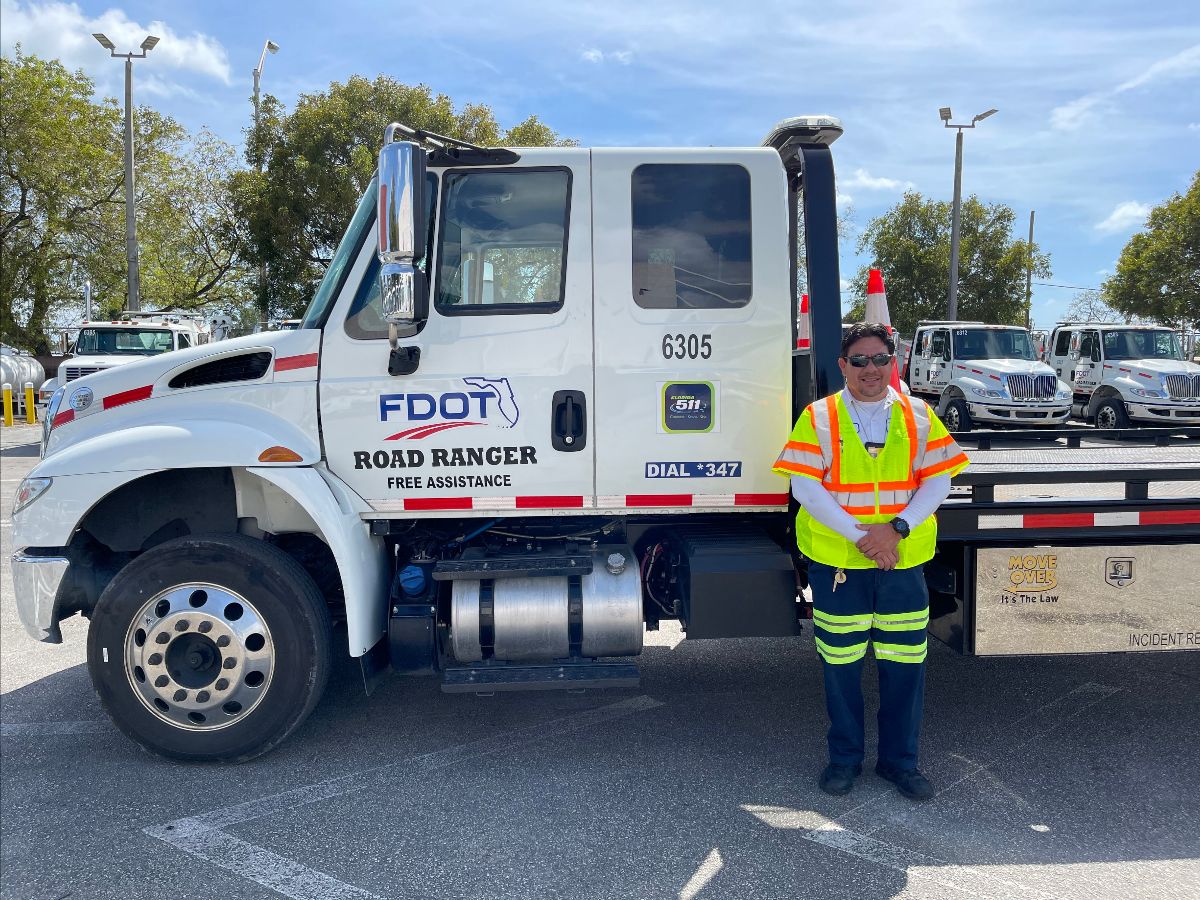 March 2021 – Arnoldo Torrez
The District Six Transportation Systems Management & Operations (TSM&O) Office is proud to announce that Arnoldo Torrez is the Road Ranger of the Month for March 2021.

Mr. Torrez has been a District Six Road Ranger for more than 18 years. He primarily patrols the morning shift and was selected for his great customer service and teamwork with his fellow Road Rangers. 
"I enjoy assisting the motorists on the highway," Mr. Torrez said. "It's never easy having a flat tire or being involved in an incident while on the way to work. Seeing the motorist at ease when we arrive to assist is a great feeling. I really love what I do!"

Thank you for your commitment and the great work you do every day, Arnoldo!