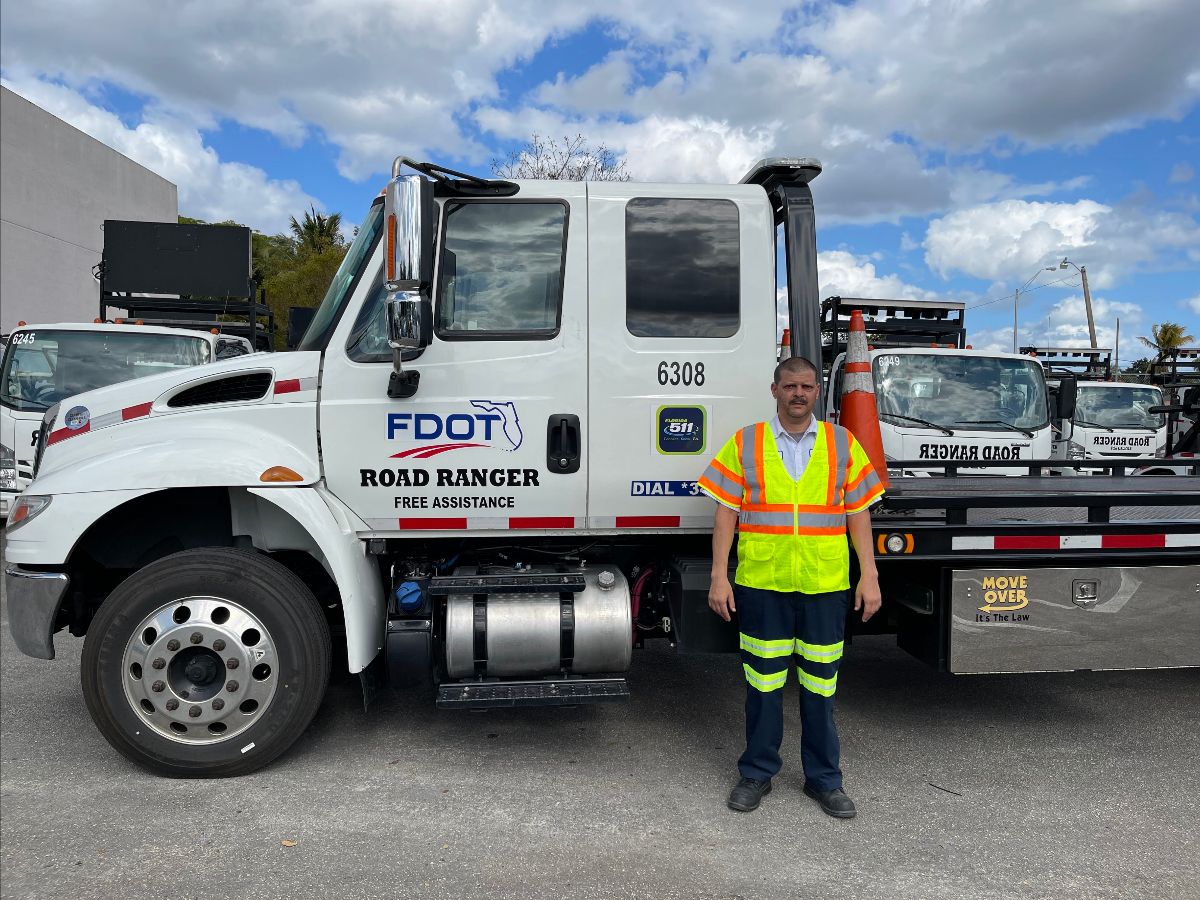 April 2021 – Leonardo Fiallo
The District Six Transportation Systems Management & Operations (TSM&O) Office is proud to announce that Leonardo Fiallo is the Road Ranger of the Month for April 2021.
Mr. Fiallo has been a District Six Road Ranger for more than six years and brings more than 25 years of towing experience to the Department. He primarily patrols the evening shift and was selected for his great customer service and willingness to go the extra mile for his fellow Road Rangers when needed.
His favorite part of the job is working with first responders to clear incidents and restore roadway safety.
Thank you for your commitment and the great work you do every day, Leonardo!