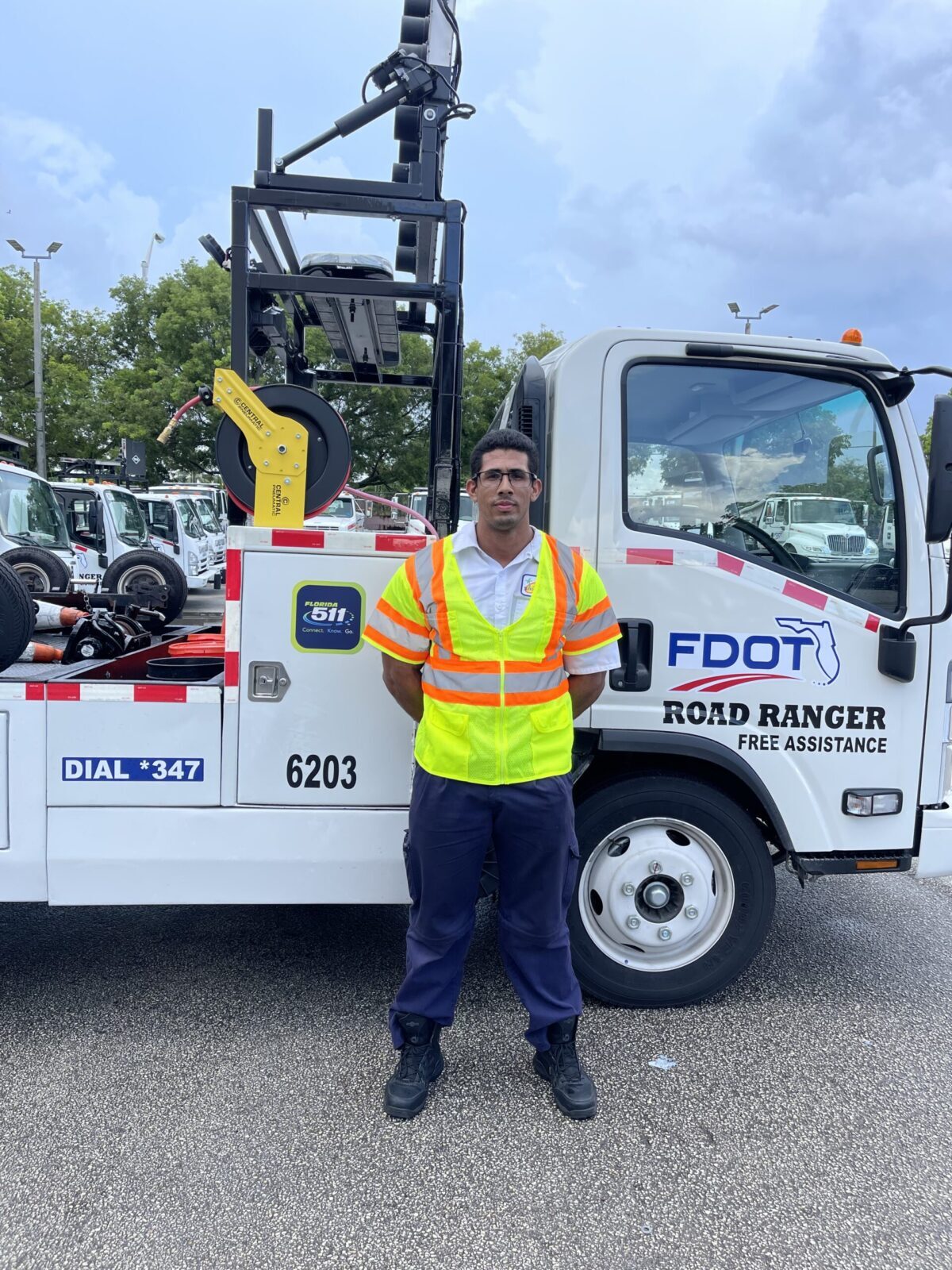 July 2023 – Alejandro Ubals-Garcia
The District Six Transportation Systems Management & Operations (TSM&O) Office is proud to announce Mr. Alejandro Ubals-Garcia as the Road Ranger of the Month for July 2023.
Mr. Ubals-Garcia is one of the newest members of the Road Ranger Service Patrol Team. He has been on the job for six months and has already proven to be a valuable addition to the team. He is a dependable employee who covers additional shifts when needed and is always willing to lend a helping hand. Mr. Ubals-Garcia's favorite part of the job is working alongside first responders and learning something new every day.
Congratulations, Mr. Ubals-Garcia and thank you for the great work you do to keep our roadways safe!