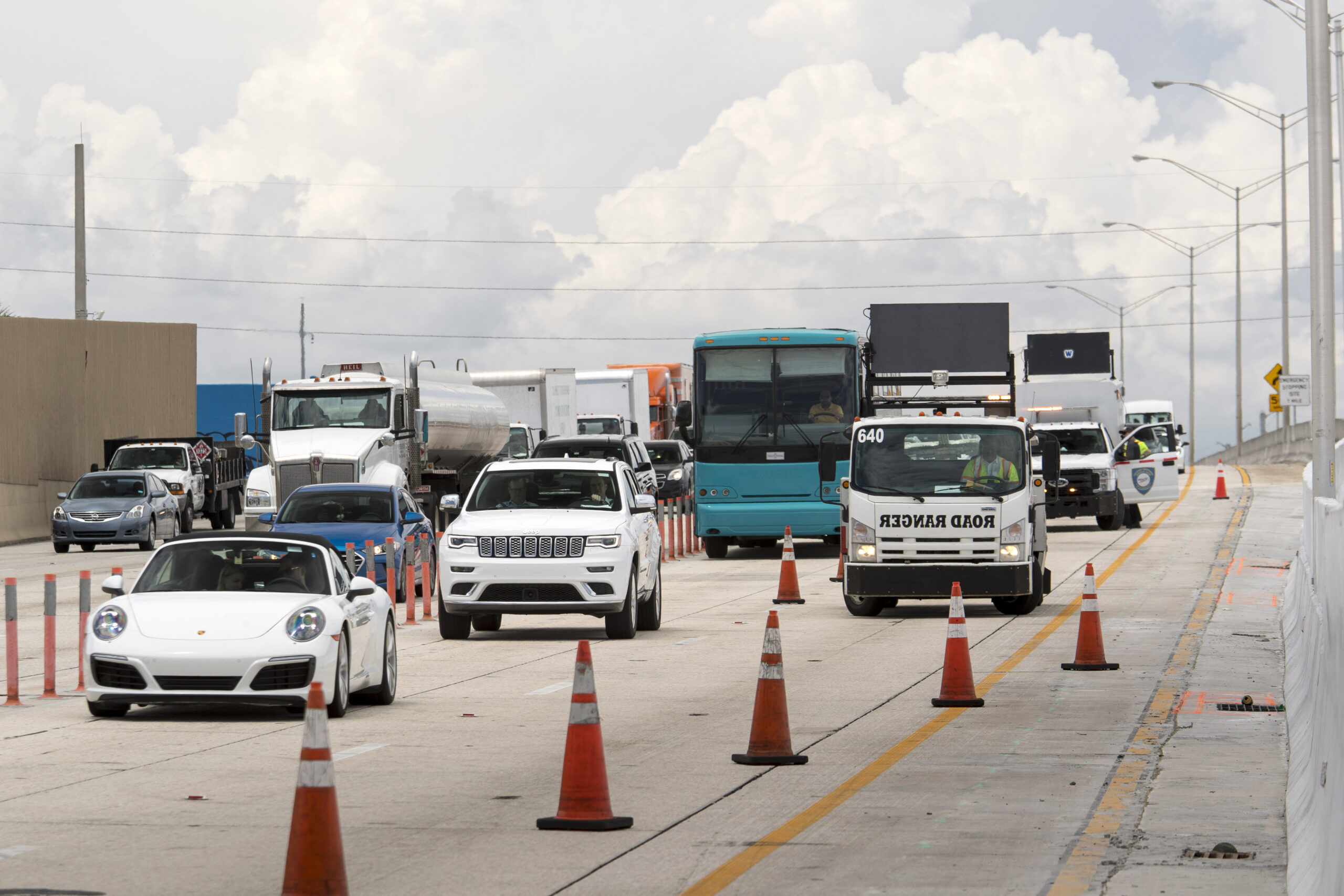 FDOT District Six Participates in Statewide TIM Meeting
The District Six Transportation Systems Management and Operations (TSM&O) Office participated in the All Districts Traffic Incident Management (TIM) meeting on August 10.
FDOT Central Office hosted the three-hour virtual meeting as a round table discussion to review TIM procedures and initiatives. Central Office reviewed new Road Ranger and Rapid Incident Scene Clearance procedures along with other ongoing items. Each district was given an opportunity to provide an update on their incident management programs. District Six presented an overview of their latest incident management projects including the advanced warning alert system that was installed on Incident Response Vehicles (IRV),  Road Ranger trucks, and on the warning gates for entrances to 95 Express; the updated rear lights on the IRV; and the status of the Wrong Way Driving Detection System (WWDS) deployment. The District also noted they had largely completed four of the five safety initiatives requested by Central Office including the Road Ranger Tactical and Refresher Training, Rear-Facing Red-Light Bars, Safety Messages on Dynamic Message Boards, and Advanced Warning Alerts. The District is in the process of assessing the channeling lights initiative.
FDOT hosts statewide meetings to review program initiatives and get feedback from the districts. These meetings allow the District to share lessons learned and identify safety efforts for potential implementation. TIM meetings strengthen the incident management community and facilitate the sharing of information to make roads safer for the motoring public in the southeast and across the state.