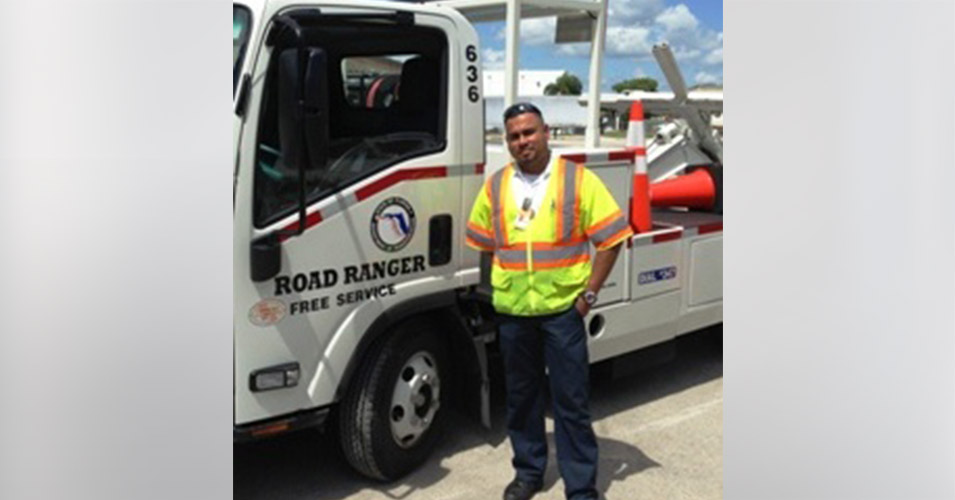 July 2013 – Guillermo Ubila
The District Six Intelligent Transportation Systems (ITS) Office is happy to announce that Mr. Guillermo Ubila is the Road Ranger of the Month for July 2013.
Mr. Ubila has been a Road Ranger Service Patrol Operator for about one year and patrols Interstate 95. Part of his duties include assisting motorists in need and coordinating with law enforcement officials on incident management efforts.
Mr. Ubila was nominated as Road Ranger of the Month by his supervisors for his excellent work ethic and dedication. They commended him for always arriving before his shift starts to wash his vehicle and is always available to help cover open shifts with a "smile on his face."
He is the first Road Ranger of the Month under the District's new Road Ranger contract.
Congratulations, Guillermo and keep up the great work!