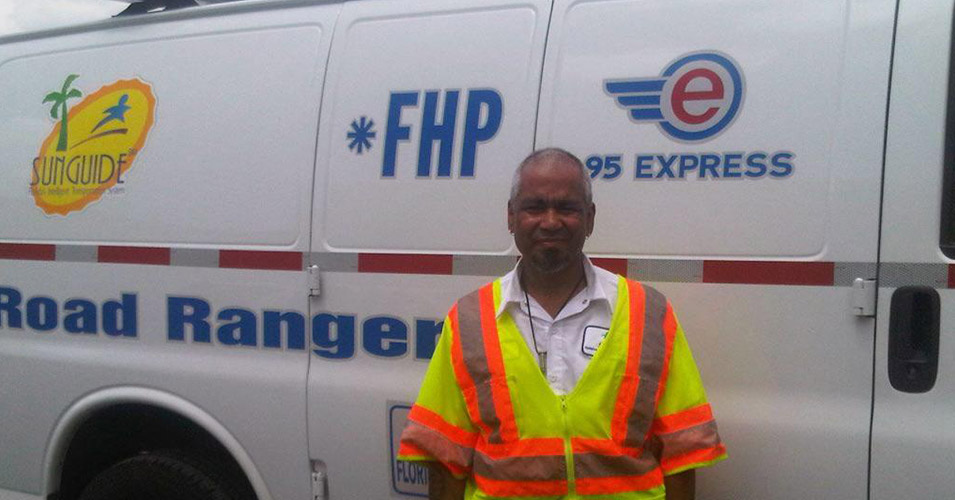 July 2010 – Andy Diaz
Andy Diaz was selected Road Ranger of the Month for his exemplary performance during July 2010.
He began patrolling State Road 826 as a Road Ranger nearly six years ago, and today, you'll find him operating a flat bed tow truck on the same road. As with every Road Ranger of the Month, Diaz is recognized for his excellent individual work and strong teamwork. He likes his job because of the different scenarios presented to him on a daily basis, and it makes him smile every time he is able to help someone.
He particularly remembers assisting a motorist who was in a crash on SR 826 and was unable to control the tears coming out of her eyes. Diaz helped the motorist feel safe and then helped calm her down, which the motorist appreciated greatly.