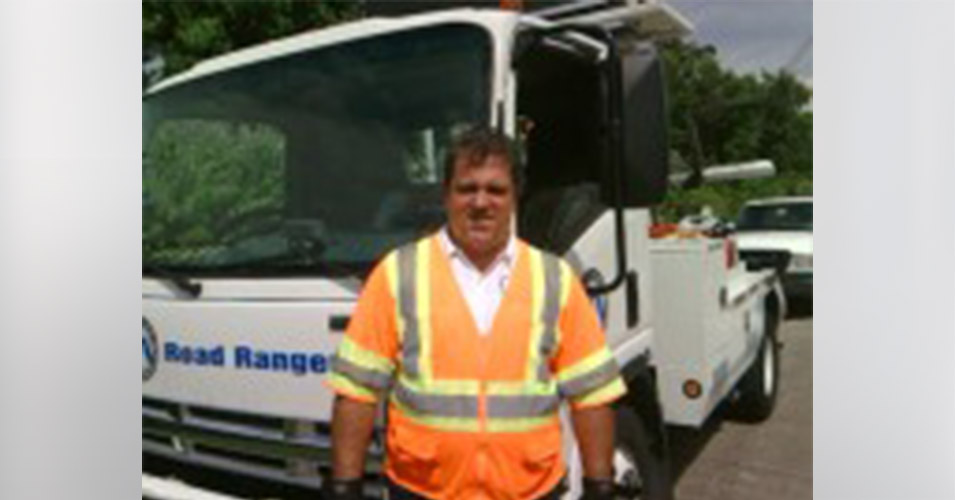 August 2010 – Ernesto Vasallo
Ernesto Vasallo was selected Road Ranger of the Month for his exemplary performance during August 2010.
He began working as a Road Ranger nearly three years ago, patrolling the Interstate 95 (I-95) corridor. Since then, Vasallo has strived to be the ultimate team player by always helping his coworkers in any way he can and by advocating a team-oriented environment. He loves what he does because every day, he feels like he does something good – that he's making a difference. He's most proud of the day he helped manage a nine-car crash on I-95; he and his coworkers, thanks to their efficient teamwork, were able to clear the road in about fifteen minutes – a remarkable clearance time. The Department hopes Vasallo continues setting the example for how to be a team player and a diligent worker.