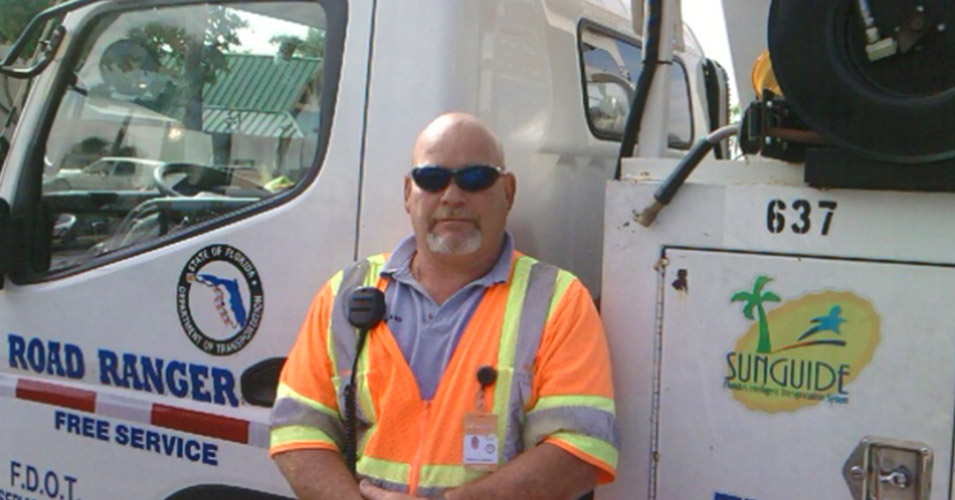 September 2010 – Manny Collazo
Manny Collazo was selected Road Ranger of the Month for his exemplary performance during September 2010.
He's worked as a Road Ranger since the program began in 1998. Since day one, Collazo's been a team player and leader to other Rangers. He says he can't find another job that brings him the same, unexplainable good feeling of helping people in need every day. With more than 10 years of experience, Collazo has helped countless motorists; but he'll never forget the time he told a mother and father, who crashed their vehicle, their two-year-old baby was fine after being checked up by emergency responders. Recently, a motorist he helped wrote to SunGuide.info and thanked him for his help. "I am so appreciative of his excellent service and attention," she said.