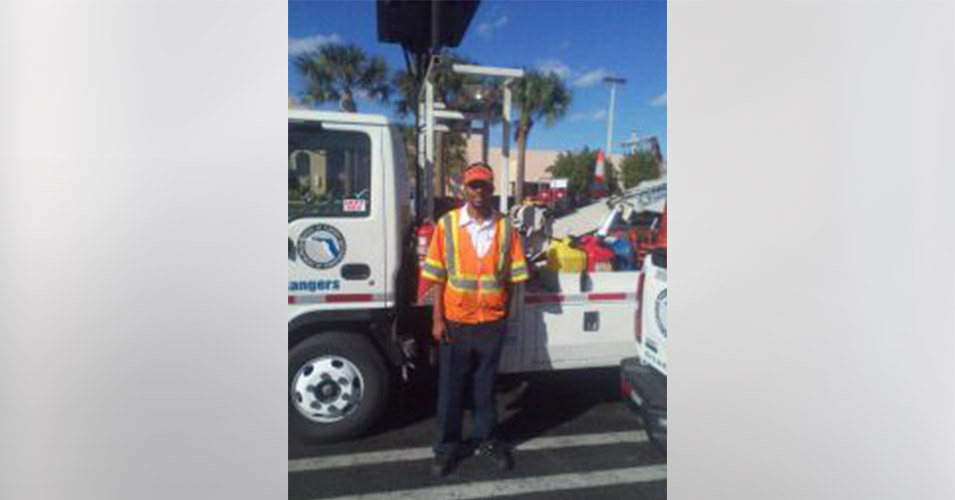 January 2011 – Mack Joseph
Mack Joseph was selected Road Ranger of the Month for his exemplary performance during January 2011.
While he's only been a Road Ranger for approximately four months, Joseph already impresses his co-workers with his team-friendly attitude and willingness to go the extra mile. He normally patrols the 95 Express facility on Interstate 95 (I-95), and it was in the express lanes that he assisted a stranded motorist who was on his way to the hospital — to witness the birth of his first child! The man's sport utility vehicle's tire blew out, and Joseph speedily arrived to change it for him. The man told Joseph that if it weren't for him, he wouldn't be at his wife's side to welcome their first child to world. Joseph says the moment changed him and gave him a new-found appreciation for his job. "He said he'd never forget me," said Joseph.