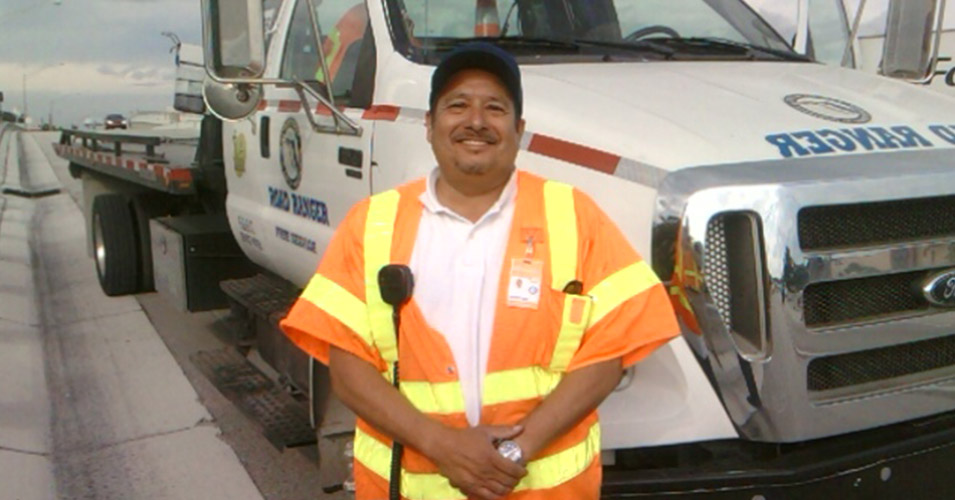 December 2010 – Donald Trujillo
Donald Trujillo was selected Road Ranger of the Month for his exemplary performance during December 2010.
He's been a Road Ranger for nearly a year now, and he says it's one of the most gratifying jobs he's had. He says a lot of people get into car trouble in Miami-Dade County, and he's glad to be knowledgeable and resourceful enough to be able to get them back on the road safely. Like every Road Ranger of the Month before him, Trujillo is the perfect team player, but he takes extra pride in his communication skills. He believes that being as communicative as possible with the Transportation Management Center (TMC) is not only beneficial to his safety while on patrol, but also beneficial to the safety of motorists driving on Miami-Dade's roadways.
As a husband and father, Trujillo fondly remembers the gratitude he received when assisting a mother and her children after their vehicle broke down in a State Road 826 (Palmetto Expressway) construction zone. "There was no shoulder," he said. "So I made sure to get them to a safe spot as quickly and safely as possible."