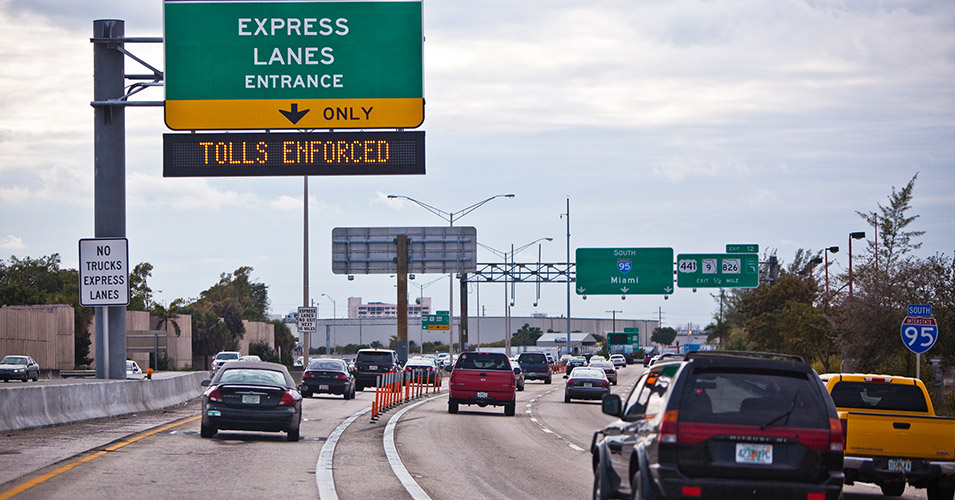 FDOT to Upgrade Highway Signs for 95 Express
Construction is set to begin on a project that will improve highway signage for 95 Express in Miami-Dade County.
The project will begin the week of August 8th and will last approximately six months. It is set to replace current toll amount display signs from showing two destinations to a total of three destinations. This is in preparation for the upcoming launch of 95 Express Phase 2 which includes destinations at Ives Dairy Road and Interstate 595. The 95 Express Phase 2 project is currently in the testing phase. Drivers will only pay the amount displayed on the new signs that corresponds to their final destination.
This effort will also replace lane status signs to display messages in a wider range of colors than is being displayed now. This change is set to enhance the Department's traveler information efforts to communicate with drivers more effectively and improve enforcement.
The project limits extend along SR 9A/I-95, SR 112/Airport Expressway and NW 39 Street at NW 10 Avenue. Night time travel lane closures and traffic detours will be necessary to complete this work safely. Construction will be done in stages and lane closures will be scheduled to keep traffic moving while avoiding special community events.
For more information, please visit fdotmiamidade.com.