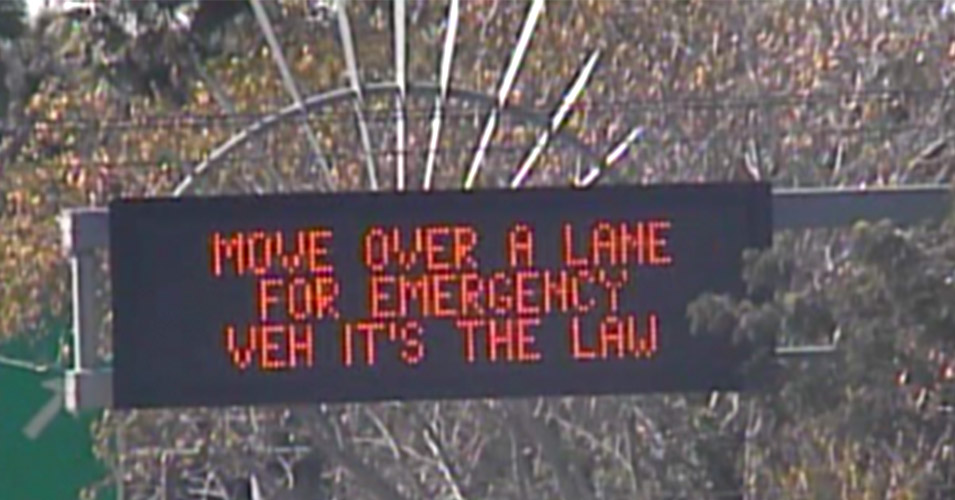 FDOT Promotes Move Over Law
The Florida Department of Transportation (FDOT) continues to promote the "Move Over" Law and is posting safety messages along its highway's Dynamic Message Signs (DMS) to support the initiative, statewide.
The messages read "Move Over for Emergency Vehicles, It's the Law" and have been up since January and will run through the end of March. The goal is to raise driver awareness about the safety and legal implications of not adhering to the law and reduce the number of related incidents.
National statistics show an average of five firefighters are struck and killed each year, one police officer is struck and killed each month and one tow truck operator is struck and killed each week. These sobering statistics show how dangerous conditions can be for first responders and is why FDOT is committed to this issue.
To supplement these efforts, District Six hosted three training sessions for its staff and partner agencies in the month of January. The sessions reviewed the tenets of effective clearance measures at traffic incidents scenes to reinforce safety. The Districts plans to host more sessions through out the year and in Monroe County as well. To learn more about the Move Over Law, please visit: www.flhsmv.gov/safetytips/moveovertips.htm