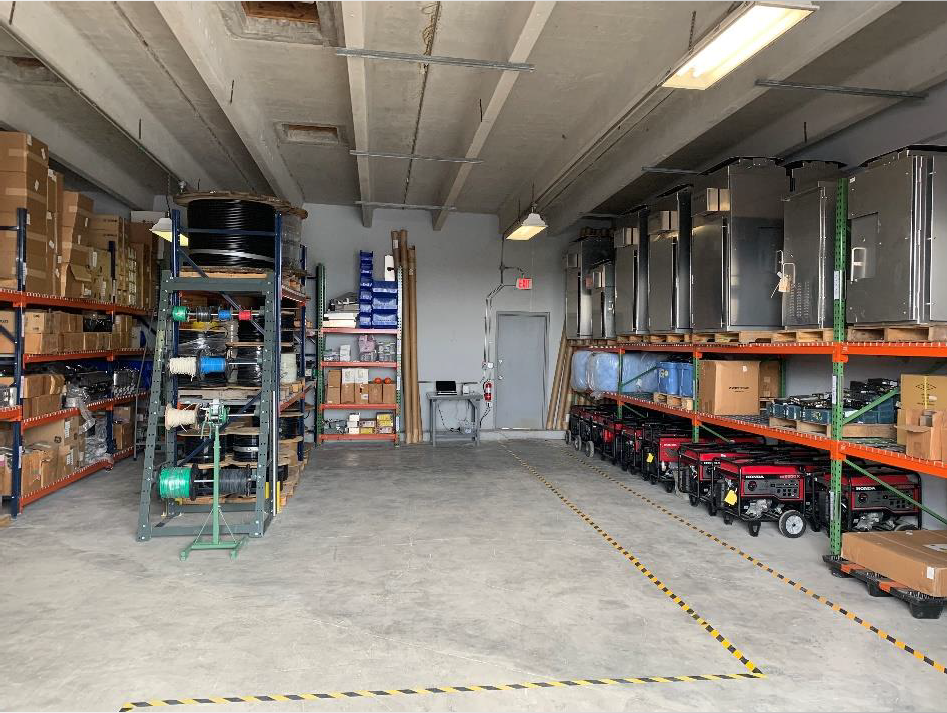 FDOT District Six TSM&O Completes Spring Cleaning at its Maintenance Warehouses
The Florida Department of Transportation District Six Transportation Systems Management and Operations (TSM&O) office successfully reorganized its spare parts warehouses at the SunGuide Transportation Management Center (TMC) and the FDOT South Dade Maintenance facility.
With the TSM&O office growing every year, the number of Intelligent Transportation Systems (ITS) field devices such as cameras and dynamic message signs increase as well. A critical component of any maintenance program is a comprehensive inventory of spare parts for field repairs. Having spare parts accessible for field maintenance technicians allows for quick repairs thereby minimizing device downtime.   
The reorganization was necessary to handle the growing number of spare parts. The program utilizes an inventory management system which identifies where spare parts are located and provides notifications when supplies are running low. The new warehouse layout stores the equipment in a systematic and efficient manner improving work conditions for staff and identification through the inventory system.
These efforts are saving the Department time and money because it improves equipment access, storage and tracking efforts. The reorganization effort has proven to be a success and is being considered as the new model for other warehouse storage facilities within District Six.