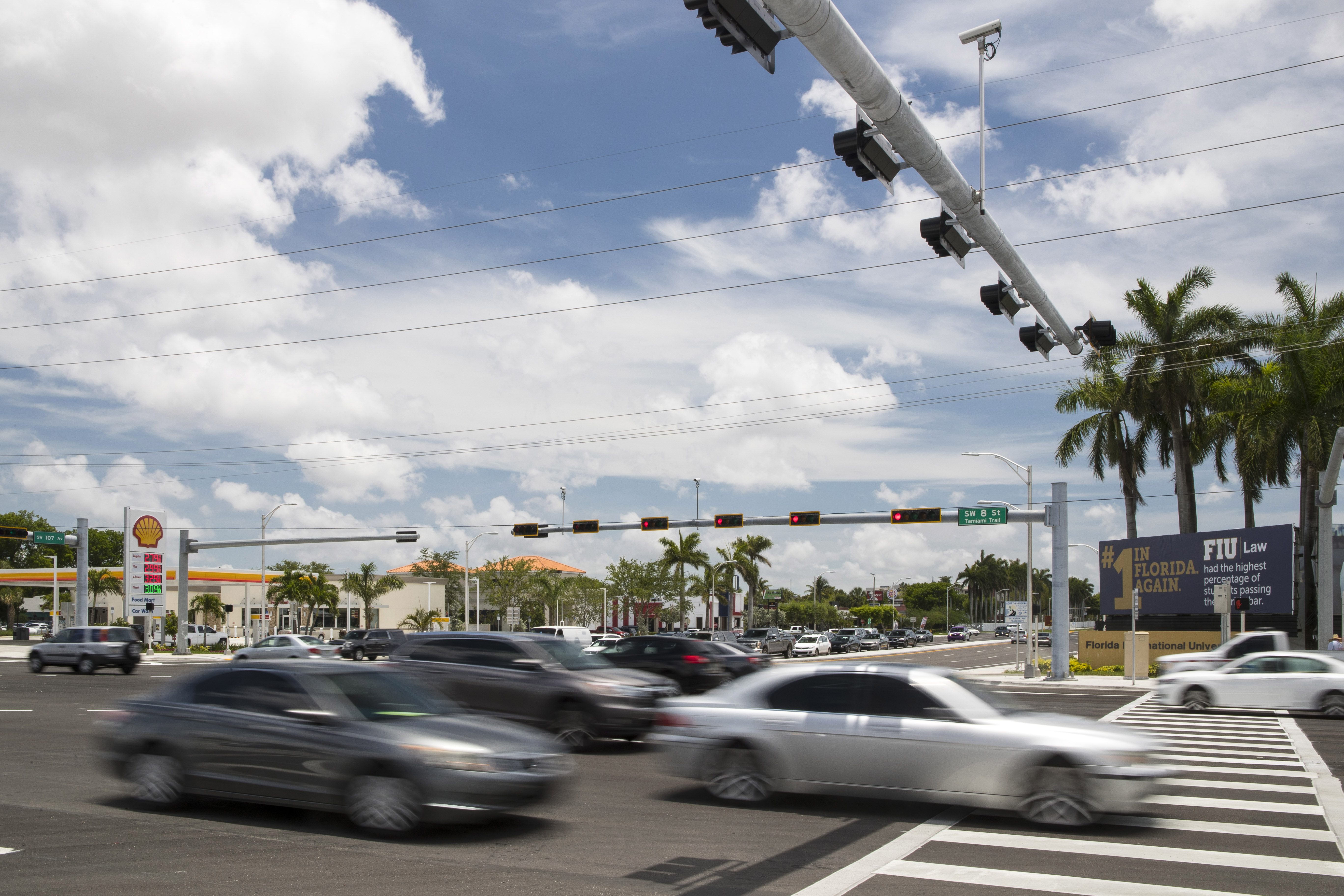 FDOT Completes First Full Year of Operations of the SW 8th Street ASCT Pilot Project
The Florida Department of Transportation District Six has completed the first full year of operations of its Adaptive Signal Control Technology (ASCT) Pilot Project along SW 8th Street in Miami-Dade County. This technology works to optimize signal timing to increase the efficiency of the corridor and promote safety.
This pilot project covers 30 intersections along the SW 8th Street corridor from SW 67th Avenue to SW 142nd Avenue. ASCT uses real time traffic data with its optimization algorithm to adjust signal timing parameters. The result is a corridor that adapts to current traffic conditions with the goal to optimize traffic flow.
The project has improved the corridor's performance using signal technology to minimize congestion and increase vehicle throughput. Preliminary results have shown an average reduction of 10% in travel time and delay during the peak traffic periods.
The SW 8th Street ASCT Pilot Project represents a key expansion milestone of FDOT's Transportation Systems Management & Operations (TSM&O) program and serves as a guide for the region to better manage arterial roadways.