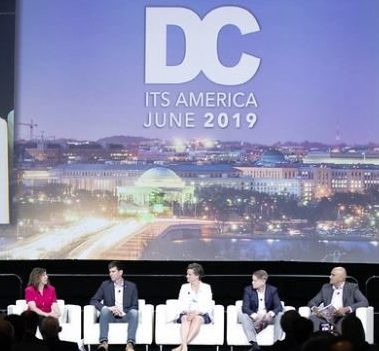 District Six Participates in State and National Transportation Conferences
The District Six Transportation Systems Management & Operations (TSM&O) Office attended and presented in two important industry conferences during the month of June 2019.
The i3 Transportation Showcase was held in Orlando and brought together transportation professionals from the Florida Section of the Institute of Engineers (ITE), Intelligent Transportation Society of Florida (ITS Florida), and the Florida Section of the International Municipal Signal Association (IMSA). District Six was selected to present in five information sessions at this three-day event. Staff spoke and served as expert panelists in the topics of transportation management center (TMC) operations, incident management, arterial operations, public information, and express lane safety.
District Six also attended the ITS America 28th Annual Meeting in Washington D.C. which focuses on the national trends and topics shaping the industry. District Six staff presented about the importance of educating the public about the TSM&O Program message during the event's interactive meeting session.
The District Six TSM&O Office is committed to participating in these conferences because they provide staff with opportunities to network with industry experts and learn about best practices from peers. These conferences also provide staff with a platform to share their own project experiences and lessons learned to support industry growth.