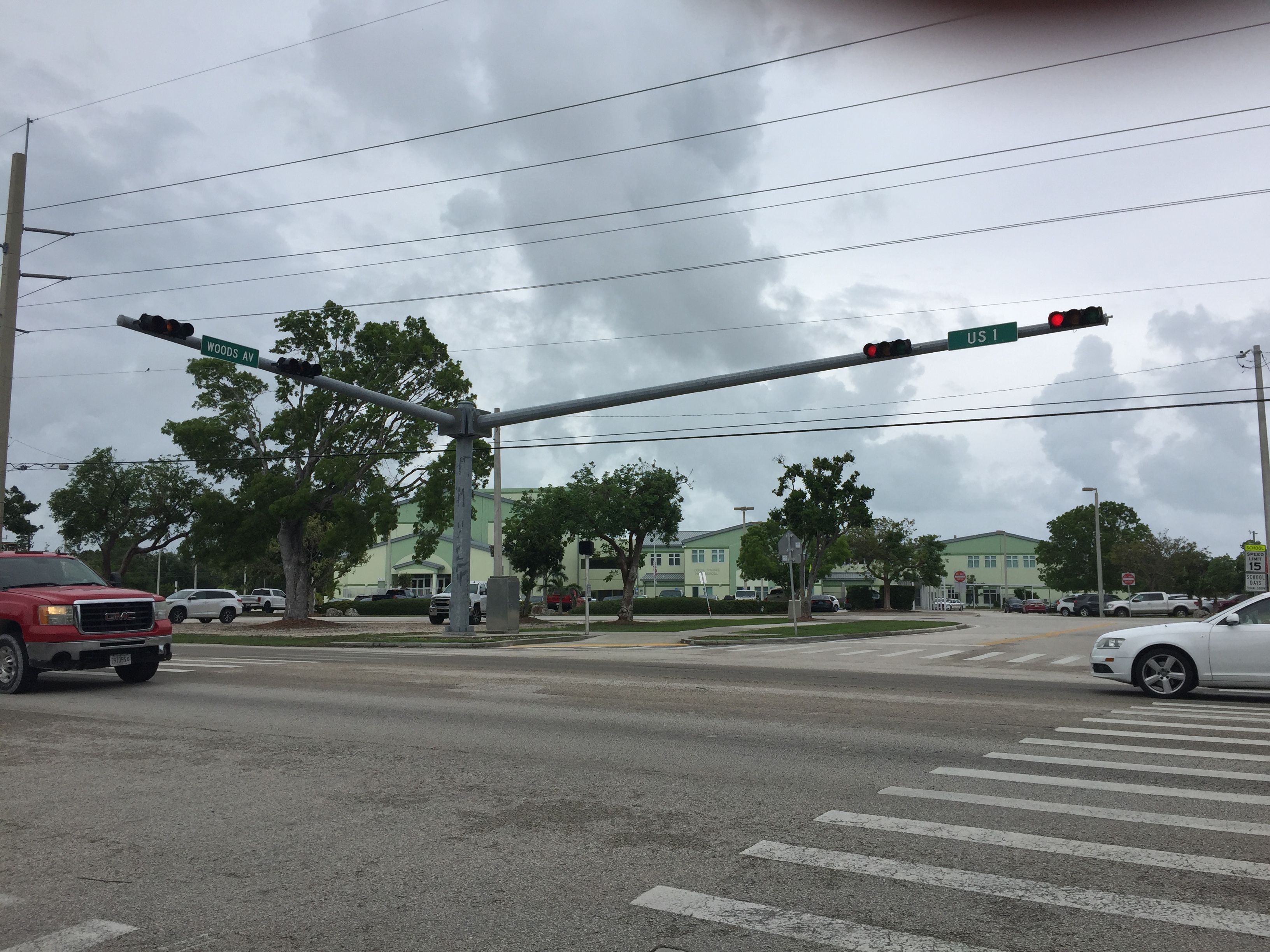 District Six Completes First Year Managing Traffic Signals in Florida Keys, Expands Area of Operations in 2020
The Florida Department of Transportation (FDOT) District Six Transportation Systems Management and Operations (TSM&O) Office successfully completed its first year operating and maintaining the traffic signal system in the Florida Keys.  The system has approximately 17 traffic signalized intersections and is located along a 102 mile stretch of US-1 in the municipalities of Islamorada, Village of Islands, City of Marathon and Monroe County.
This project began in July 2018 and marked the first time District Six assumed operations and maintenance of an arterial signal system after these municipalities opted out of their traffic signal maintenance and compensation agreement with FDOT. The District worked for more than a year to prepare for this launch and met with area stakeholders to develop an operational continuity plan to ensure zero down time for drivers during the transition. The District equipped the SunGuide Transportation Management Center (TMC) with an Advanced Traffic Management System (ATMS) software to support this new operation. Additionally, equipment upgrades at the signalized intersections were made to allow remote communications with the ATMS from the TMC in Miami.
FDOT achieved a smooth transition while modernizing the system for improved safety and reliability of this critical corridor. The success of this project has proved beneficial for all partners and the traveling public. FDOT is continuing to build on the project's success and will assume operations and maintenance responsibilities of the traffic signals along state roads in the City of Key West on July 1st, 2020.