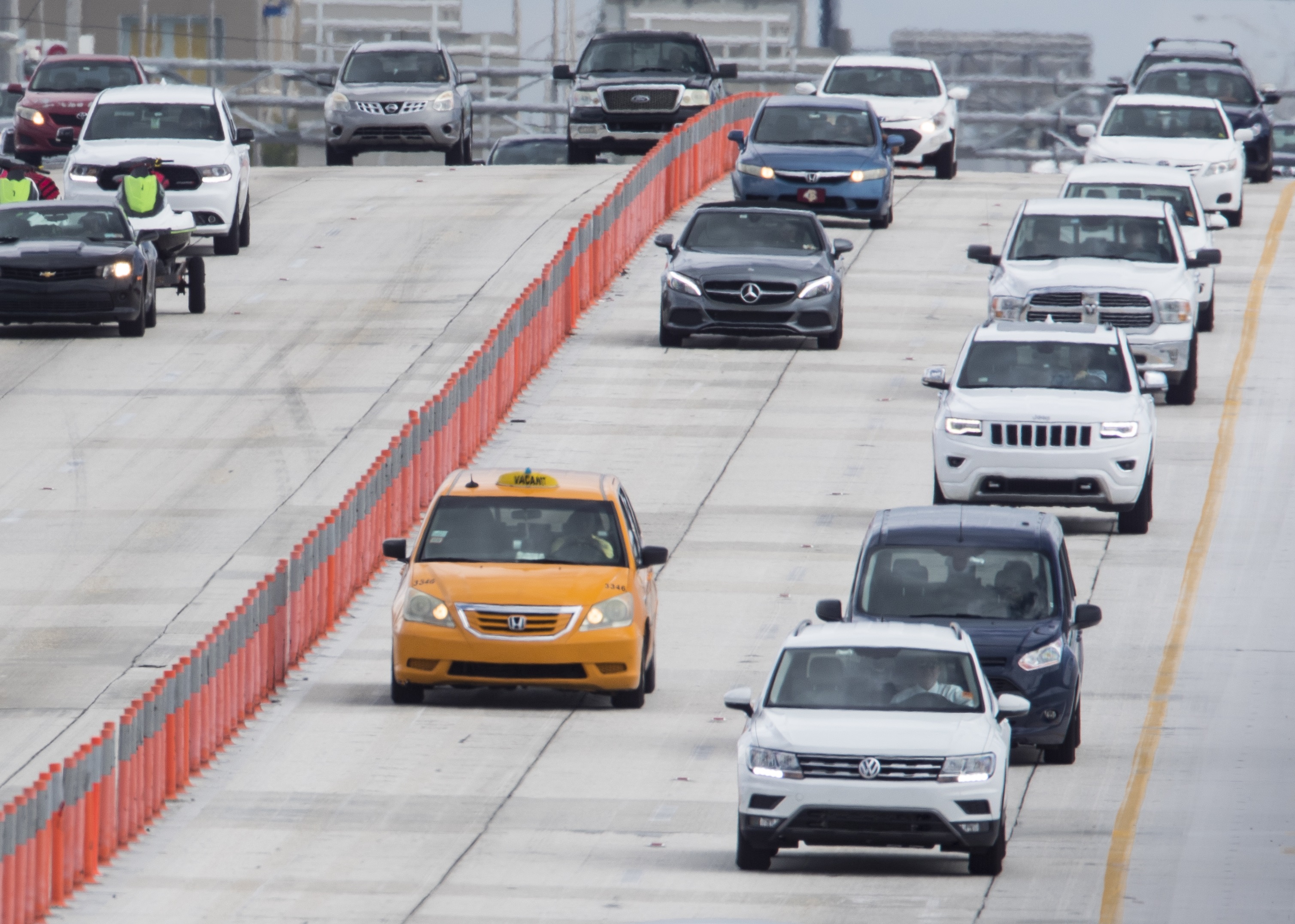 District Six Installs Express Lane Markers on SR 826
District Six completed the installation of the plastic poles or express lanes markers (ELM) in August along the southbound direction of State Road (SR) 826 in preparation for the launch of the Palmetto Express Lanes Project in Miami-Dade County. Northbound ELMs will be installed later this month. Toll collection will commence after drivers have adjusted to new traffic patterns. FDOT will provide the public with advance notice  
The ELMs separate the facility's express lanes from the general use lanes. They are spaced five feet apart and serve as a barrier to keep traffic flowing and reduce illegal lane changes. In the southbound direction, the ELMs commence at NW 154 Street and end just north of West Flagler Street. In the northbound direction, the ELMs begin just north of West Flagler Street and end just south of NW 154 Street.
To further support this effort, District Six has dedicated additional incident management and law enforcement resources to patrol both the express lanes and the general facility. FDOT added four Road Ranger tow trucks, two pick-up trucks, two flatbed trucks, and one Incident Response Vehicle unit as well as two Florida Highway Patrol troopers.
For more information, visit palmettoexpresslanes.com.