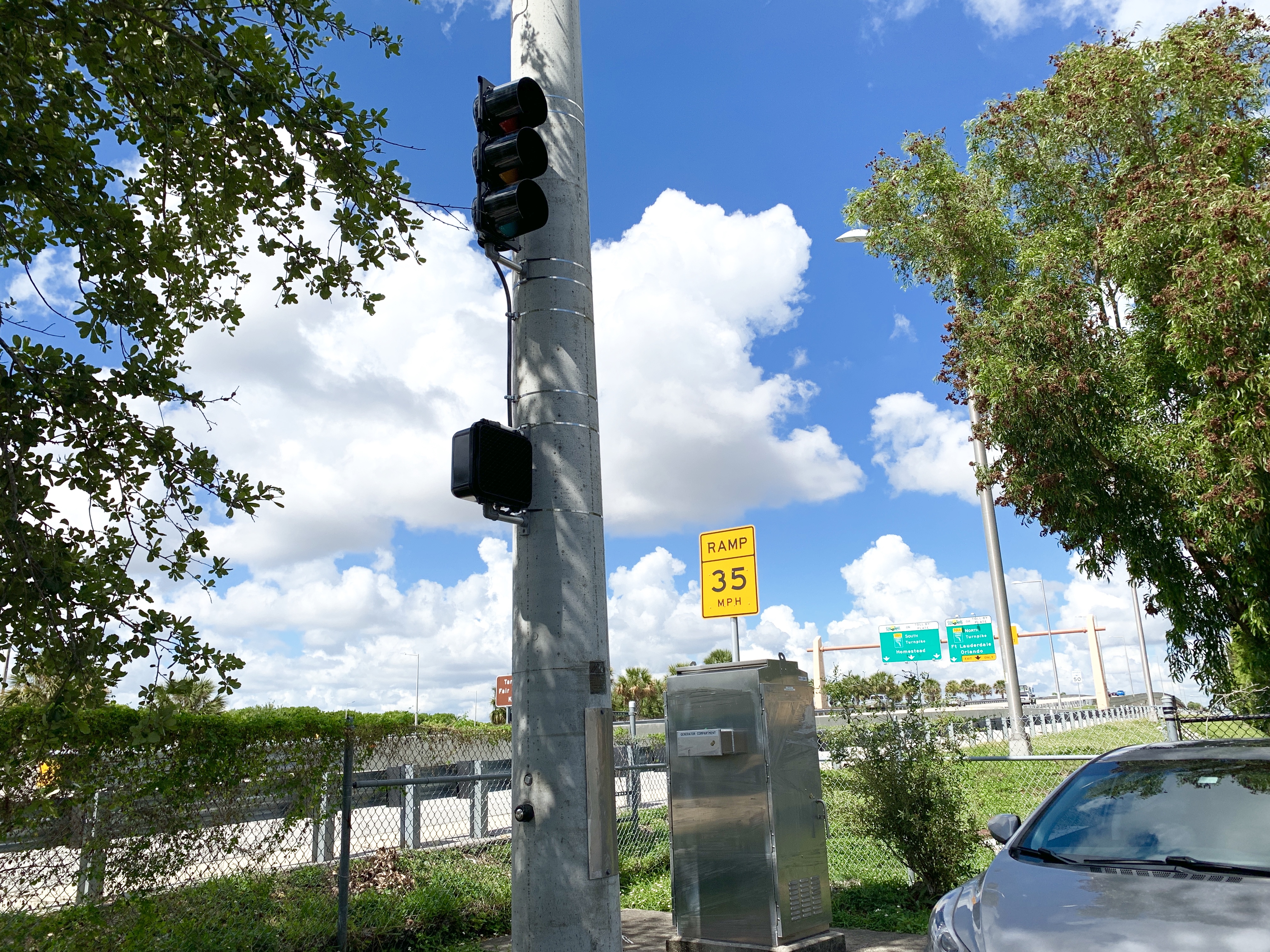 District Six Enhances Local Testing Site to Support Monroe County Traffic Operations
The Florida Department of Transportation District Six Transportation Systems Management & Operations Office recently completed updates to its local testing site to support traffic signal operations in Monroe County.
The test site, located at the SunGuide Transportation Management Center (TMC) in Miami-Dade County, was initially built to test field intelligent transportation systems (ITS) devices. The District recently updated this site after it assumed operations of the traffic signals and devices along US‑1/Overseas Highway in Monroe County. The District added an arterial traffic signal cabinet, a traffic controller, a traffic signal head, and a pedestrian signal to replicate the signal system in this local test environment.
The traffic signals in Monroe County are located hours away from the TMC. Field technicians needing hands-on training would have to travel at least one hour to get access to a signalized intersection.  The updated site now allows technicians to receive their required training locally at the TMC. The test site also provides a controlled environment to evaluate new ITS and traffic signal products.
This upgraded test site improves the operations and maintenance of this project. It is increasing the efficiency of the maintenance program by allowing field technicians to be ready to troubleshoot and resolve issues in the field. This effort is allowing for a more reliable traffic signal system in Monroe County and is part of the District's continued expansion into arterial management.