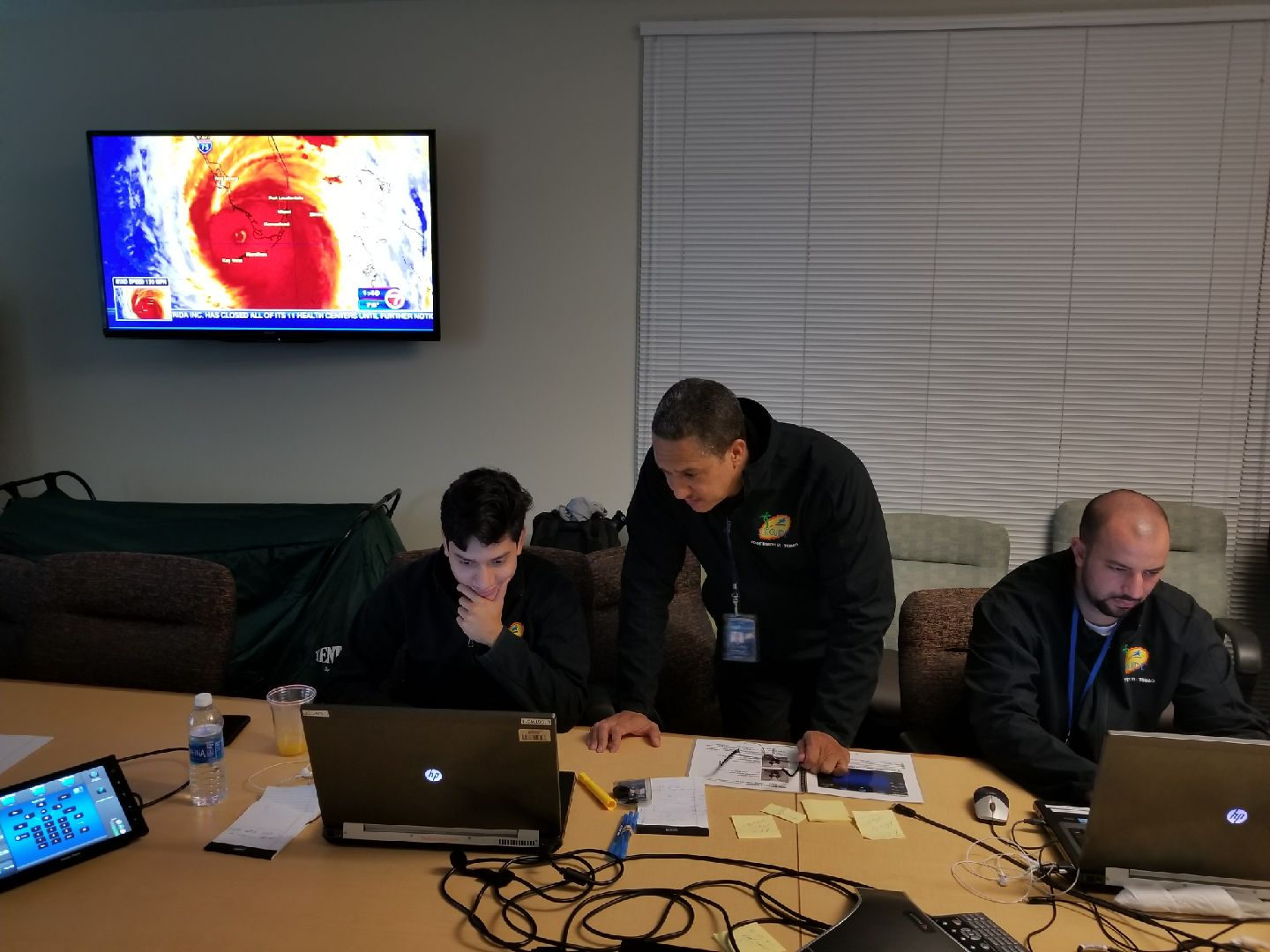 District Six's HRAP is Chosen as a National Case Study for Successful Emergency Planning
The National Operations Center of Excellence (NOCoE) chose District Six's Hurricane Response Action Plan (HRAP) as a case study and published it for industry use.
The HRAP is a comprehensive contingency plan created by District Six to safeguard traffic management operations during an emergency event. The plan provides the District with a framework to ensure the Transportation Management Center's (TMC) network connection, maintenance team, and incident management services are ready to restore transportation operations and management after the storm.  The HRAP is updated annually, building on lessons learned from the previous hurricane season. It has been successfully executed for past hurricanes, most recently during Hurricane Irma in 2017, and is why NOCoE published it as a best practice tool so that others in the industry may use it when developing their emergency plans.
NOCoE is a national knowledge center that offers transportation professionals with resources and technical services such as peer exchange workshops, ongoing assessments of best practices in the field, and professional development opportunities. The Center is a partnership of the American Association of State Highway and Transportation Officials (AASHTO), the Institute of Transportation Engineers (ITE), and the Intelligent Transportation Society of America (ITSA) with support from the Federal Highway Administration (FHWA). Check out the plan here.