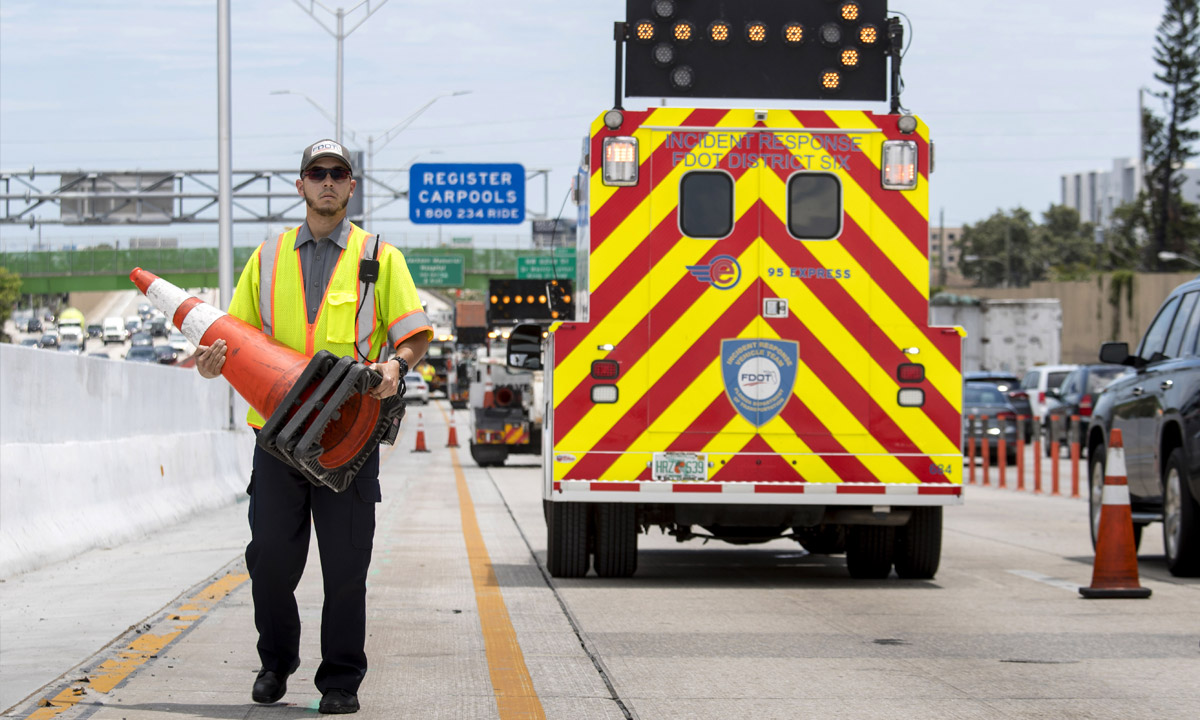 FDOT District Six Launches TIM Webpage
District Six recently unveiled its Traffic Incident Management (TIM) webpage as an on-line resource for partner agencies to connect with the District's TIM Team. District Six has two teams; the Miami-Dade County TIM Team and the Monroe County TIM Team.
The page works as a direct portal to the TIM Team's general program and initiatives. It features a set of tools providing partners with relevant information such as an interactive incident management dashboard and a list of active construction projects in the area. The dashboard provides a performance overview for roadways in Miami-Dade and Monroe Counties. The goal is to provide a self-service, real-time approach to information sharing. Users can select incident management data and filter it via pre-selected categories to learn about roadway clearance times, incident clearance times, secondary crashes and Road Ranger's average time on scene. The performance measures are consistent with metrics established by the Federal Highway Administration and FDOT Central Office. The District Six TIM webpage also provides helpful links to the latest trainings and events to promote partner participation and engagement in the latest TIM activities. 
The District Six TIM Team works alongside its partners to improve clearance and safety procedures for all field responders. Providing partners with the educational resources they need to stay engaged helps achieve this mission to ultimately improve the quality of services provided on the roadways. For more information, please visit: sunguide.info/incident-management-service/tim-team/