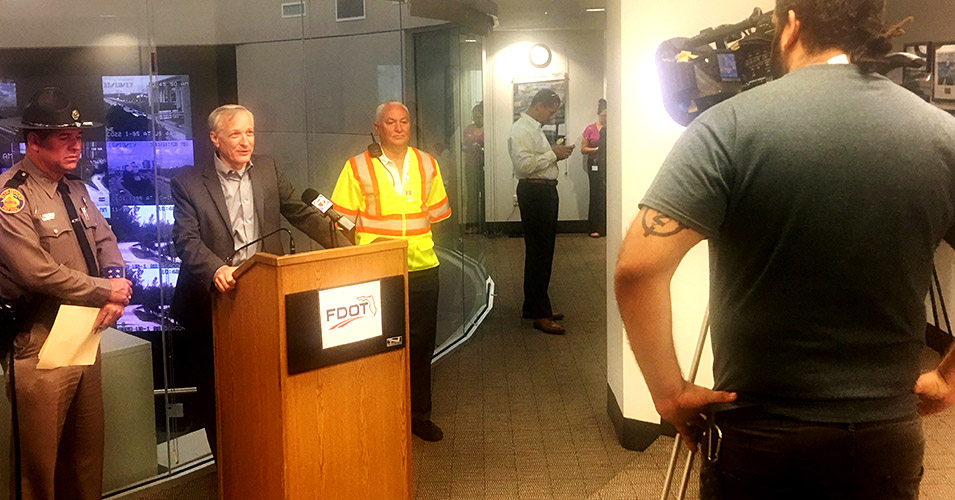 FDOT District Six Commemorates National Traffic Incident Responders Week
District Six participated in the first annual National Traffic Incident Responders Week on November 13 thru 17, 2017.
The Federal Highway Administration (FHWA) designated this week to increase public awareness about the dangers incident management field personnel face on a daily basis. Every year hundreds of responders from various agencies are struck and either injured or killed while responding to incidents on the roadway. In Miami-Dade County alone, there have been 51 Road Ranger-related crashes since November 2016.
FDOT District Six remains committed to reducing the number of crashes involving our incident management team. It has partnered with the Florida Highway Patrol and scheduled several activities to highlight their services and remind the public about safe driving practices, including the "Move Over Law." The National Traffic Incident Responders' Week helped kick-off the holiday travel season and targeted drivers as they embarked on their plans. Activities included a joint media availability, social media messaging and safety messages on dynamic message signs.
To check out the video of the media availability held to support this event, please visit the MyFDOT page here.