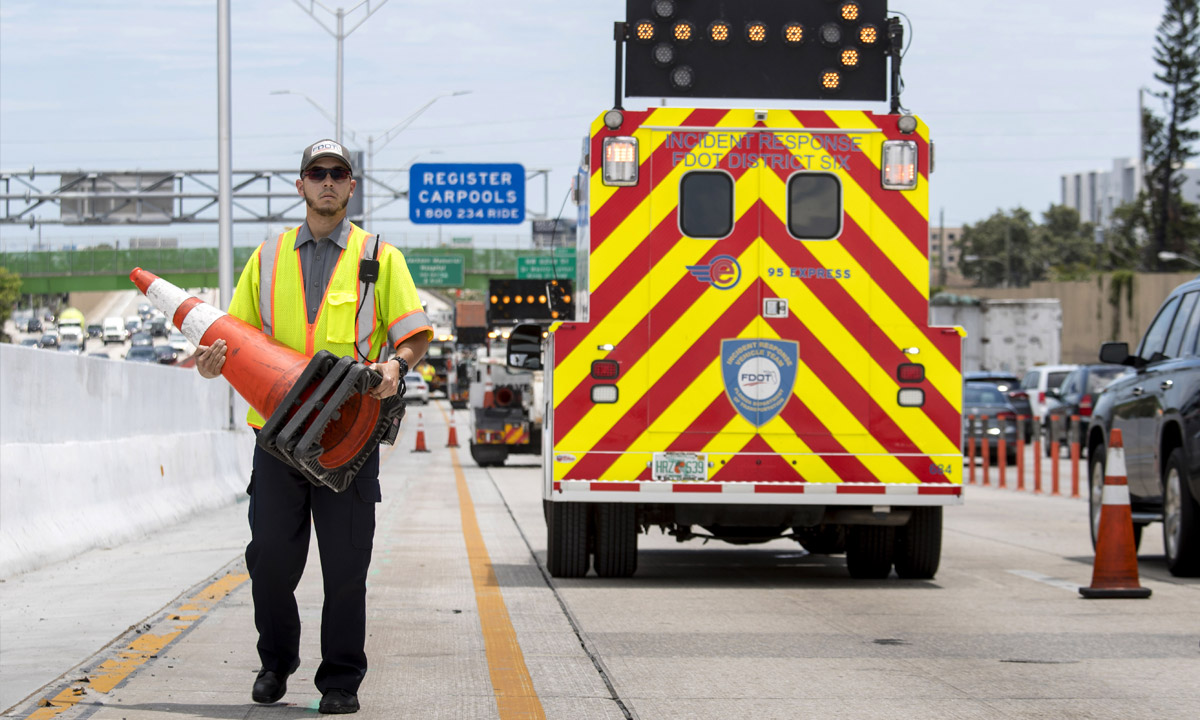 FDOT D6 and FHP to Host 'Move Over/Drive Safe' Event and Press Conference in January 2019
The Florida Department of Transportation District Six has partnered with Florida Highway Patrol Troop 'E' to co-host the annual Move Over/Drive Safe press conference and campaign kick-off event in late January.
The press event will feature a fleet of vehicles and their drivers representing the various type of incident management and law enforcement. Additionally, the Florida Highway Patrol will conduct an enforcement detail where the press can observe FHP troopers citing drivers for unsafe behavior.
Campaigns like Move Over and Drive Safe educate drivers on the importance of safe driving practices while out on the road. Specifically, FDOT District Six's Drive Safe campaign raises awareness about safe driving practices on key corridors in Miami-Dade County in order to reduce instances of aggressive driving, like speeding and following too closely. The Move Over campaign educates drivers on the Move Over Law and on the role they play in keeping Incident Responders safe on the roadway.
District Six will also share the message of both Move Over and Drive Safe campaigns through public outreach efforts and coordination with various local partners throughout Miami-Dade and Monroe counties.
Florida's Move Over Law requires drivers on a multi-lane interstate highway to vacate the lane closest to an emergency or law enforcement vehicle parked along the roadway if it is safe to do so. If the driver is unable to move over, the driver is required to slow to a speed that is 20 miles per hour less than the posted speed limit.
Please visit the Move Over and Drive Safe campaign websites for more information about these important public outreach campaigns.