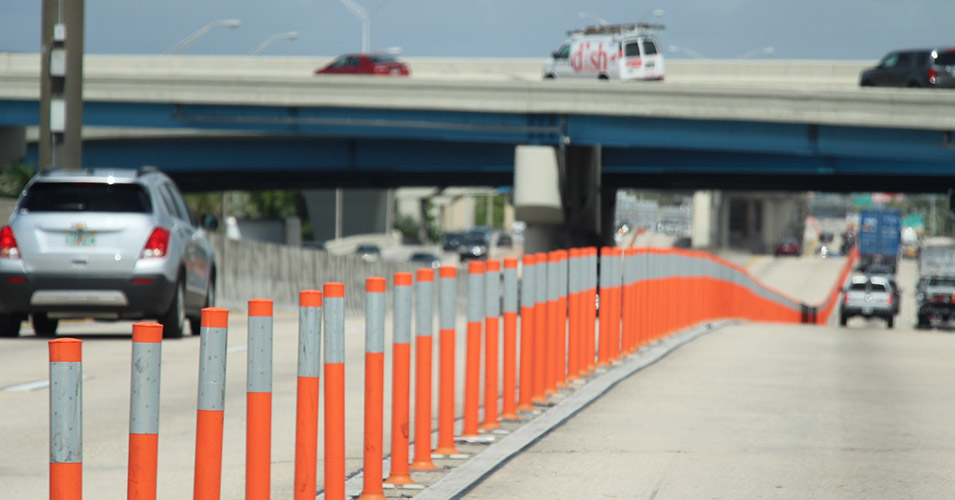 FDOT Begins Safety Improvements on Interstate 95
The Florida Department of Transportation (FDOT) recently broke ground on a safety improvement project for 95 Express in Miami-Dade County. The enhancements were designed to reduce illegal lane changing on the express lanes and to increase safety conditions for drivers and first responders.
The improvements include replacing the plastic poles used to separate the express lanes from the local lanes with sturdier, more durable ones. The poles will also be placed closer together. The closer spacing and sturdier poles will discourage drivers from crossing between the express lanes and local lanes.
The Department will also build five new emergency and enforcement pull-off areas in the center median along the northbound and southbound directions of the corridor. These areas will give drivers and first responders more room to pull over in the express lanes for emergency stops or enforcement activities. The additional space will help the express lanes remain open to traffic more often while promoting safer incident management operations in the facility.
Installation of the new plastic poles began in September. Construction for the emergency stopping sites will start in 2017.