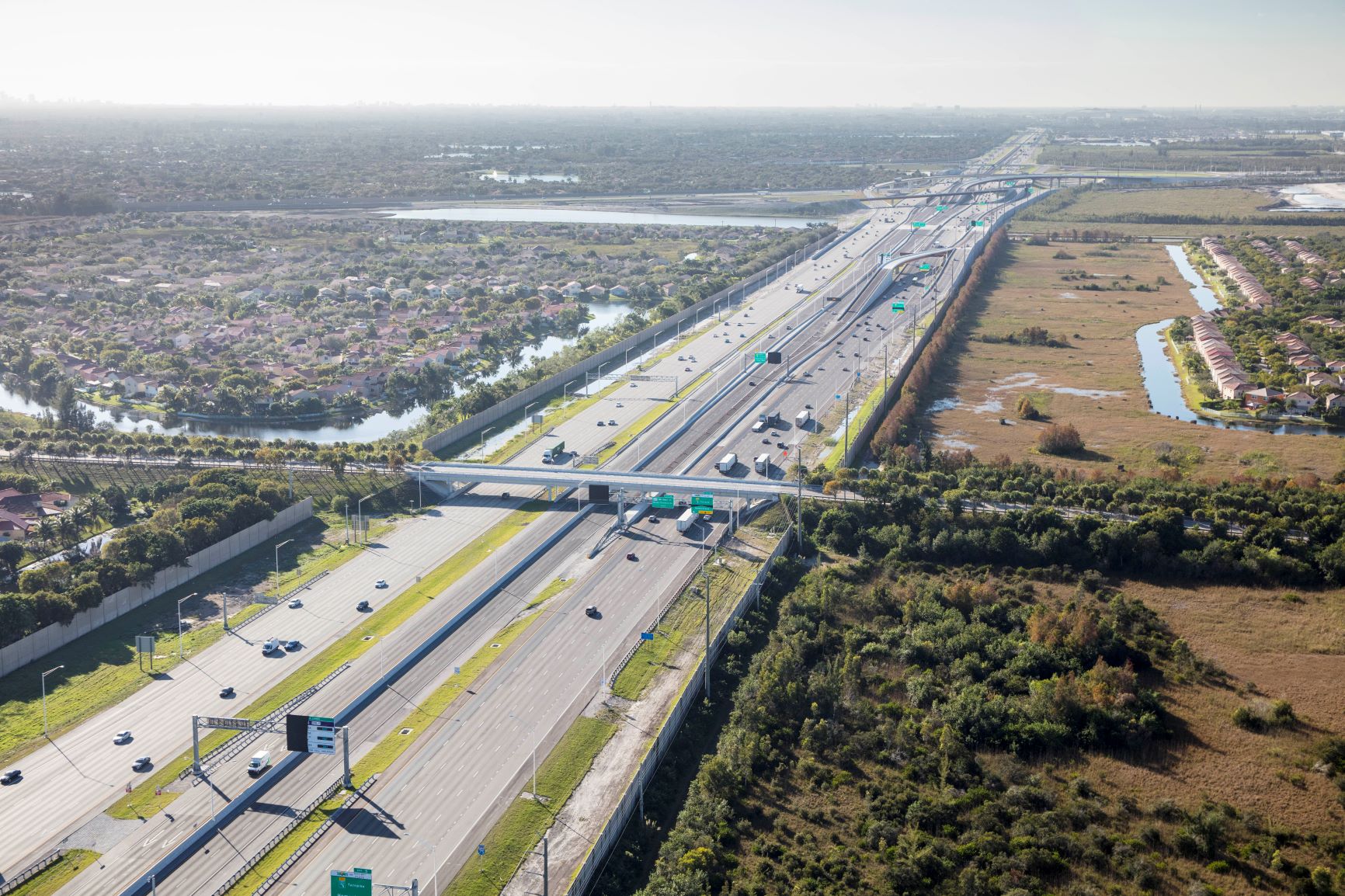 FDOT Begins Operations on Palmetto Express and 75 Express
The Florida Department of Transportation (FDOT) District Six Office began operations on Palmetto Express and 75 Express in Miami-Dade County.
Tolling operations commenced September 23rd to manage traffic demand on the express lanes. The express lanes are part of several traffic management techniques added to the corridor as part of this project. Other techniques include the addition of Intelligent Transportation Systems (ITS) technologies, specialized incident management services and its soon-to-launch bus rapid transit service. The combination of these services provides users with more travel choices and incentivizes high-occupancy travel through transit. These new services are designed to increase highway performance and improve traffic flow on both the express lanes and the non-tolled general use lanes.
Palmetto Express is part of the regional express lanes network in southeast Florida. It is the area's first system-to-system express lanes project since it provides drivers with a direct connection to and from 75 Express. Palmetto Express runs between West Flagler Street and NW 154 Street. 75 Express in Miami-Dade County runs along I-75 from the Palmetto Expressway to NW 170 Street. The bus-rapid transit service is set to launch in the next few months. For more information about the project, please visit www.palmettoexpresslanes.com.