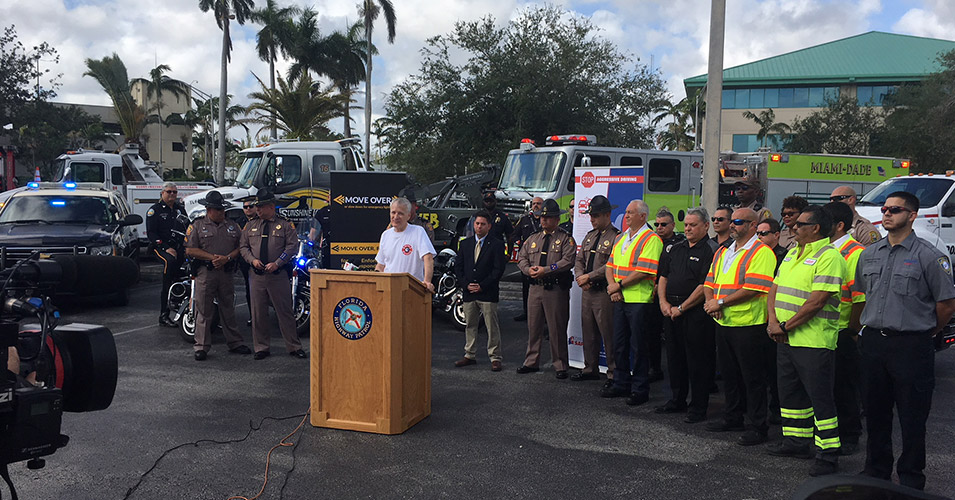 FDOT and FHP host press conference to promote driver safety
On Monday, January 22, FDOT District Six and Florida Highway Patrol (FHP) hosted a press conference to promote driver and first responder safety on South Florida roadways.
The press conference was held to promote Move Over Awareness Month in Florida, which took place through the month of January. FHP troopers stood alongside District Six Road Rangers, tow truck drivers, and other law enforcement officials during the media event to highlight the variety of service workers who daily assist drivers on South Florida roadways.
The Move Over law states that drivers must move over a lane or slow their speed to 20 mph below the posted speed limit when passing an emergency or service vehicle on the side of the road. Drivers who violate the law can be issued a ticket and receive three points on their license.
As part of the media event, law enforcement officers held an enforcement detail, pulling over drivers in violation of this law. Approximately 240 citations were handed out as a result of the enforcement.