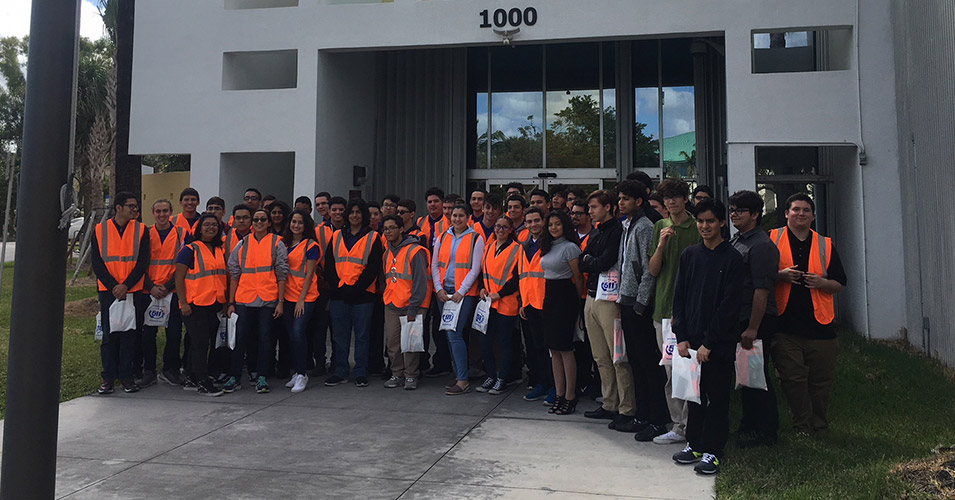 District Six hosts Job Shadow Day for local high school students
On Friday, February 1, engineering students from local high schools visited the Florida Department of Transportation (FDOT) District Six to learn about different career paths within the engineering field.
About 60 students from Hialeah Gardens Senior High School and Miami Sunset Senior High School toured the District Six offices, with interactive presentations from the Design, Maintenance, Construction, and Transportation Systems Management and Operations (TSM&O) departments. These presentations gave the students a better understanding of how each department utilizes engineering concepts and principles in their respective fields. Specifically, the TSM&O department provided the students with a unique glimpse at how the program manages traffic on District Six roadways in real-time, and how staff constantly implements new technologies to improve congestion.
The Job Shadow Day also showed students how each discipline works together to achieve the Department's common goals of safety and mobility along all South Florida roadways.