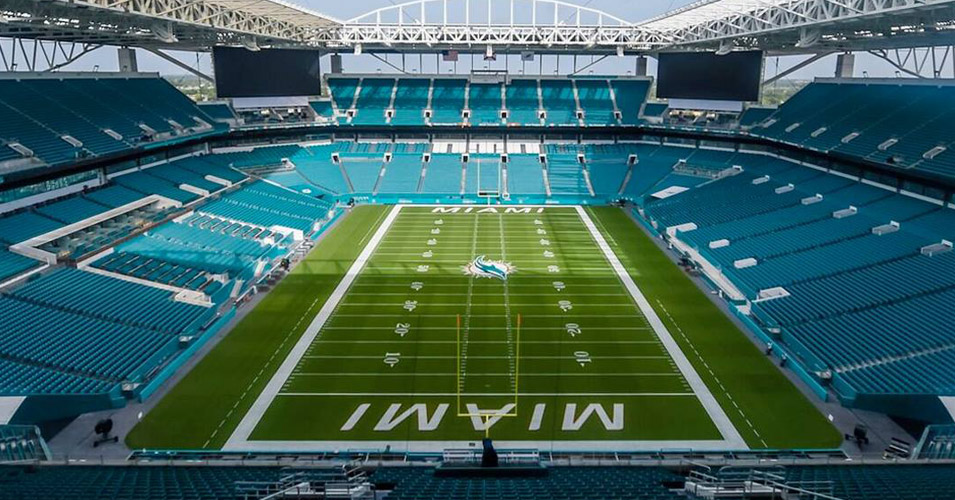 District Six Supports 2018 Orange Bowl Game
District Six recently worked with Hard Rock Stadium and local police to help manage traffic during the 2018 Orange Bowl football game in January.
SunGuide Transportation Management Center (TMC) staff was stationed inside the Hard Rock's command center to monitor the closed circuit television (CCTV) cameras around the stadium and nearby highways to help with incident detection and clearance. Staff also helped to keep drivers informed by publishing traffic alerts via dynamic message signs (DMS) and the 511 Traveler Information System's website, phone system and social media channels.
FDOT District Six participates in this annual activity as part of its ongoing mission to support our partner agencies and keep regional traffic moving safely and efficiently during these special events.