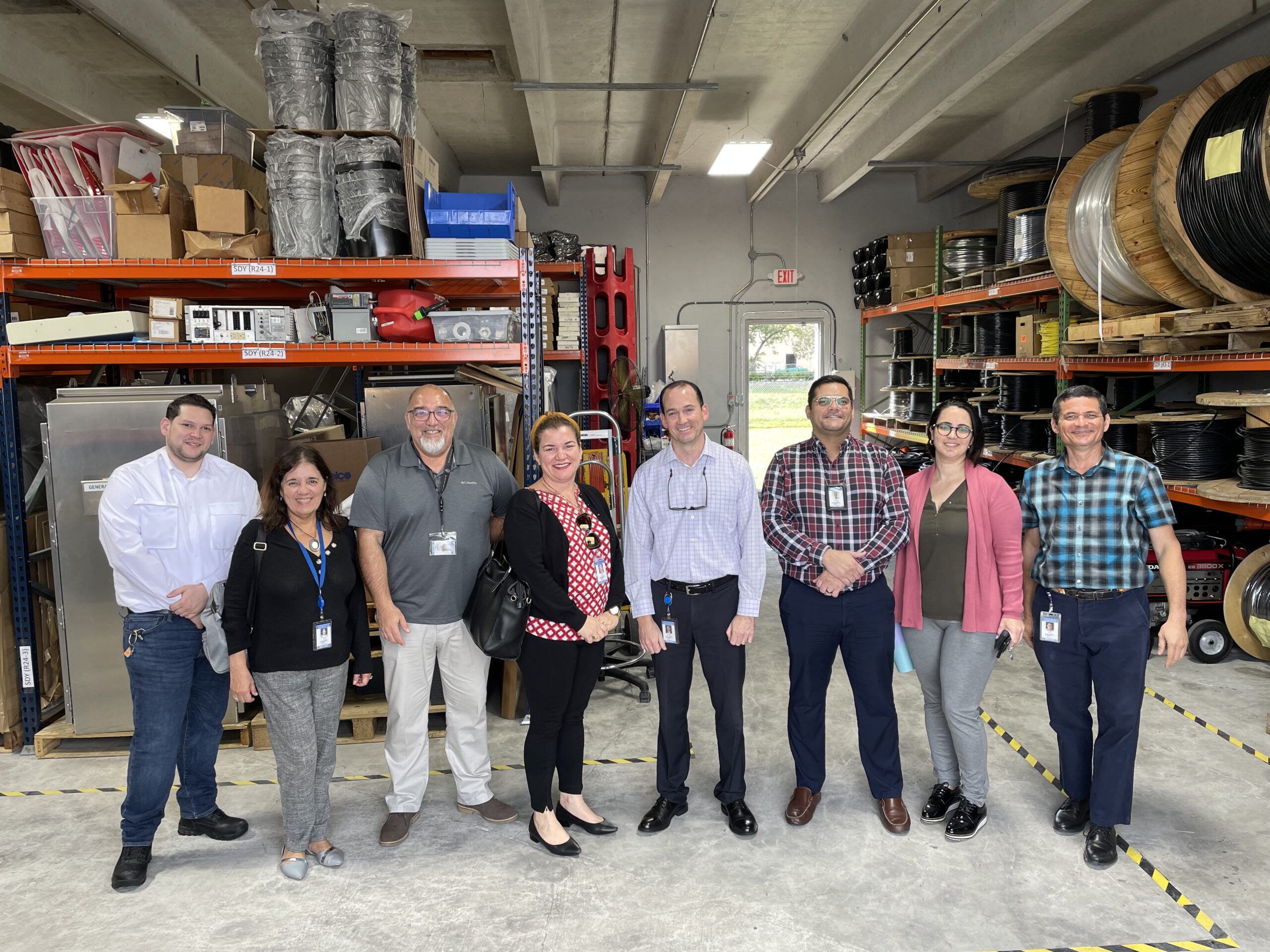 District Six TSM&O Office Expands Maintenance Facility
The Florida Department of Transportation (FDOT) District Six Transportation Systems Management and Operations (TSM&O) Office recently expanded the South Dade Maintenance Facility to accommodate growing inventory and optimize storage space.
The TSM&O Office has been expanding its program operations in recent years. It has added spare projects and strategies to meet increasing traffic demand in southeast Florida. This expansion has required the District to procure new Intelligent Transportation System (ITS) devices to support project launch and maintenance efforts. Tracking and housing new devices is critical to maintaining the regional transportation network. To support this, the District Office added 380 square feet to the facility. They worked with South Dade Maintenance Staff to devise an expansion plan that met the District's needs. This included clearing surplus equipment from other offices, reorganizing the existing space, adding more footage, designating space for the TSM&O Office, procuring new racks, lighting fixtures, and fences. The result is a bigger, more optimized space with greater storage capabilities. This expansion has reduced the Office's need to store its equipment in multiple locations and is now storing the majority of the equipment in the FDOT South Dade location. This move has improved equipment access, retrieval, and tracking. It has improved overall logistics for the TSM&O Maintenance Staff and is helping to safeguard traffic operations in our District.