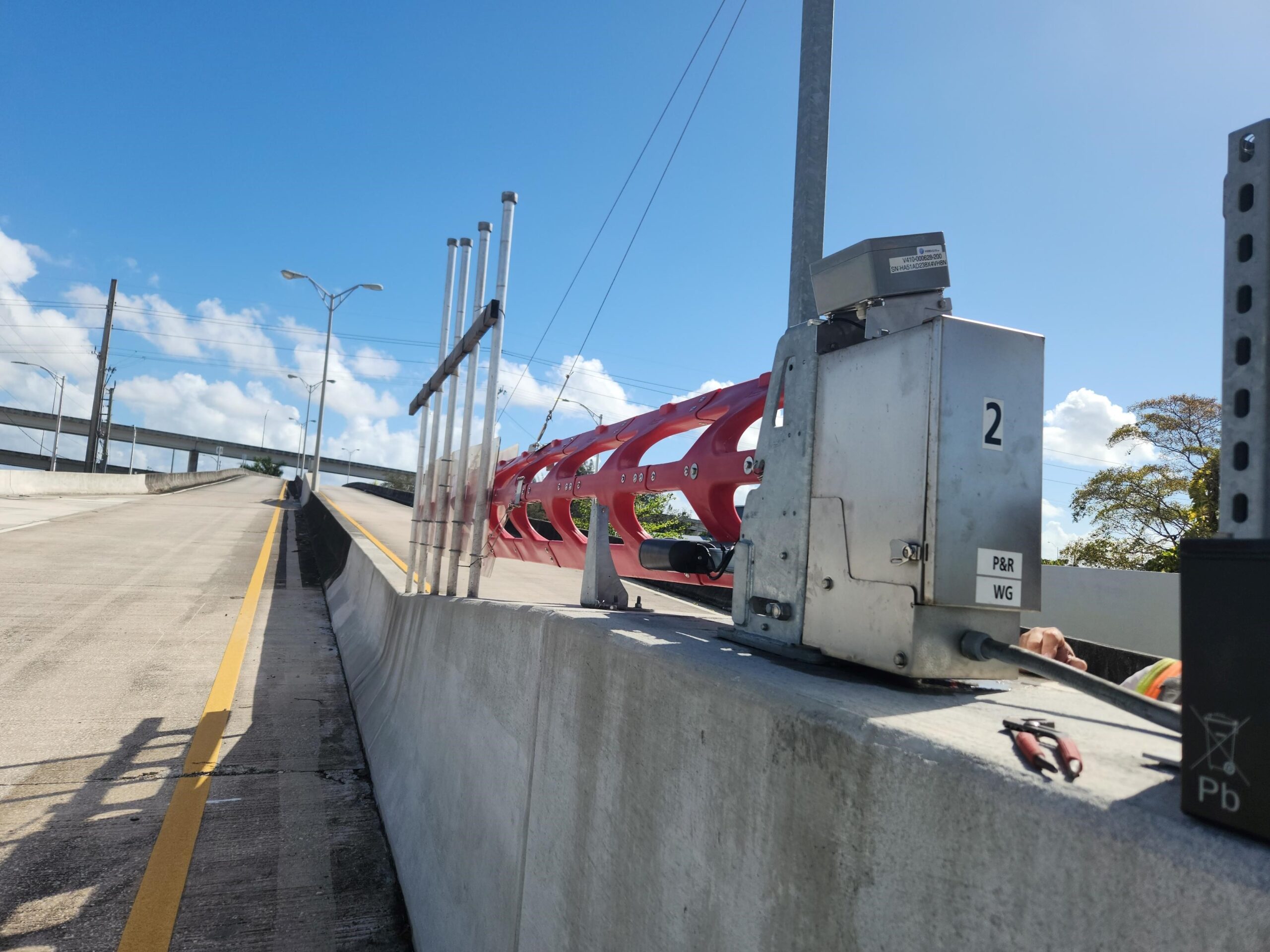 District Six Launches Alert System for Warning Gate System on 95 Express
The District Six Transportation Systems Management and Operations (TSM&O) Office
launched a new traffic alert system that notifies the public when select ramps to 95
Express are closed due to incidents.
The alerts were implemented for the entrance ramps that have a Warning Gate System
(WGS) that deploy a barrier arm to block driver access during an event and retract
when open. They were launched for the gates located at the ramps from NW 39
Street/NW 10 Avenue and from the Golden Glades Multimodal Transportation Facility.
The traffic alert system uses a transponder with a direct wired communication
connection that sends status alerts to the Waze traffic mobile application and to vehicles
equipped with Vehicle to Infrastructure (V2I) technology. The digital alerts will help
drivers plan their route and avoid the area when the gates are closed to traffic. It
features a quality control dashboard that serves as an interface for District Six to view
and edit all closure information that is being collected in real-time.
The District launched this new V2I system as a pilot project to evaluate the feasibility of
adding an external device to assist in distributing traveler information. The District will
determine if the system will be expanded to other 95 Express ramps.