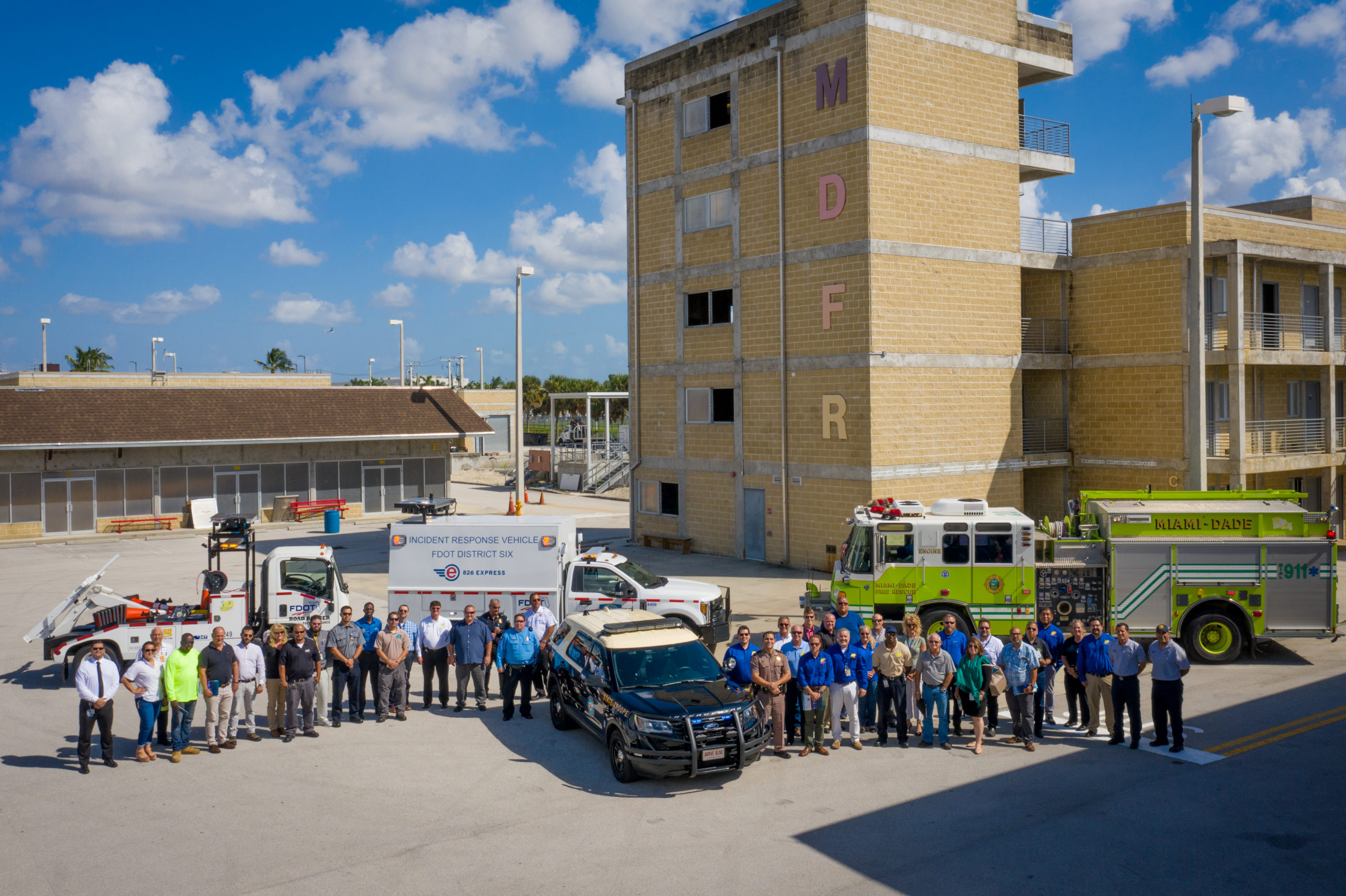 District Six TIM Team Hosts Virtual Training for Responders
The District Six Traffic Incident Management (TIM) Team hosted their National TIM Responder Training Course last December. The course was hosted virtually to ensure the safety and social distancing guidelines of all attendees. The meeting was attended by over 45 regional partners from various agencies, including Florida's Turnpike, Port Miami, Miami-Dade Transit (MDT), and the Department of Environmental Resource Management (DERM).
The course reviewed the National TIM responder training program that was created to promote consistent training of the three objectives outlined in the TIM National Unified Goal (NUG) which includes responder safety, safe and quick clearance, and prompt, interoperable and reliable communications. The course is effective because it was developed by responders who have first-hand knowledge of the issues and scenarios newer responders will encounter in the field. It is a comprehensive four-hour training designed to educate newer members about TIM goals and response procedures. It ranges from an introduction of basic TIM fundamentals and terminology to notification and scene size-up, safe vehicle positioning, scene safety, command responsibilities, traffic management, special circumstances as well as clearance and termination. Attendees receive a document of completion that certifies their knowledge and training of the program as well as four professional development hours (PDH). The course is mandatory for all District Six responders such as Road Rangers Service Patrols, Incident Response Vehicle drivers and Rapid Incident Scene Clearance vendors. However, it is offered to all partners to promote unified response approach in the field.
Despite the challenges imposed by the COVID-19 pandemic in 2020, the virtual meeting received one of the highest attendee ratings compared to previous courses. This is a testament to the strong culture the District and its partners have created in the past few years. It shows the TIM Team understands the value of continued education and is why it remained committed to keeping its schedule of meetings and trainings during 2020 and will continue to do so as it looks ahead to 2021.