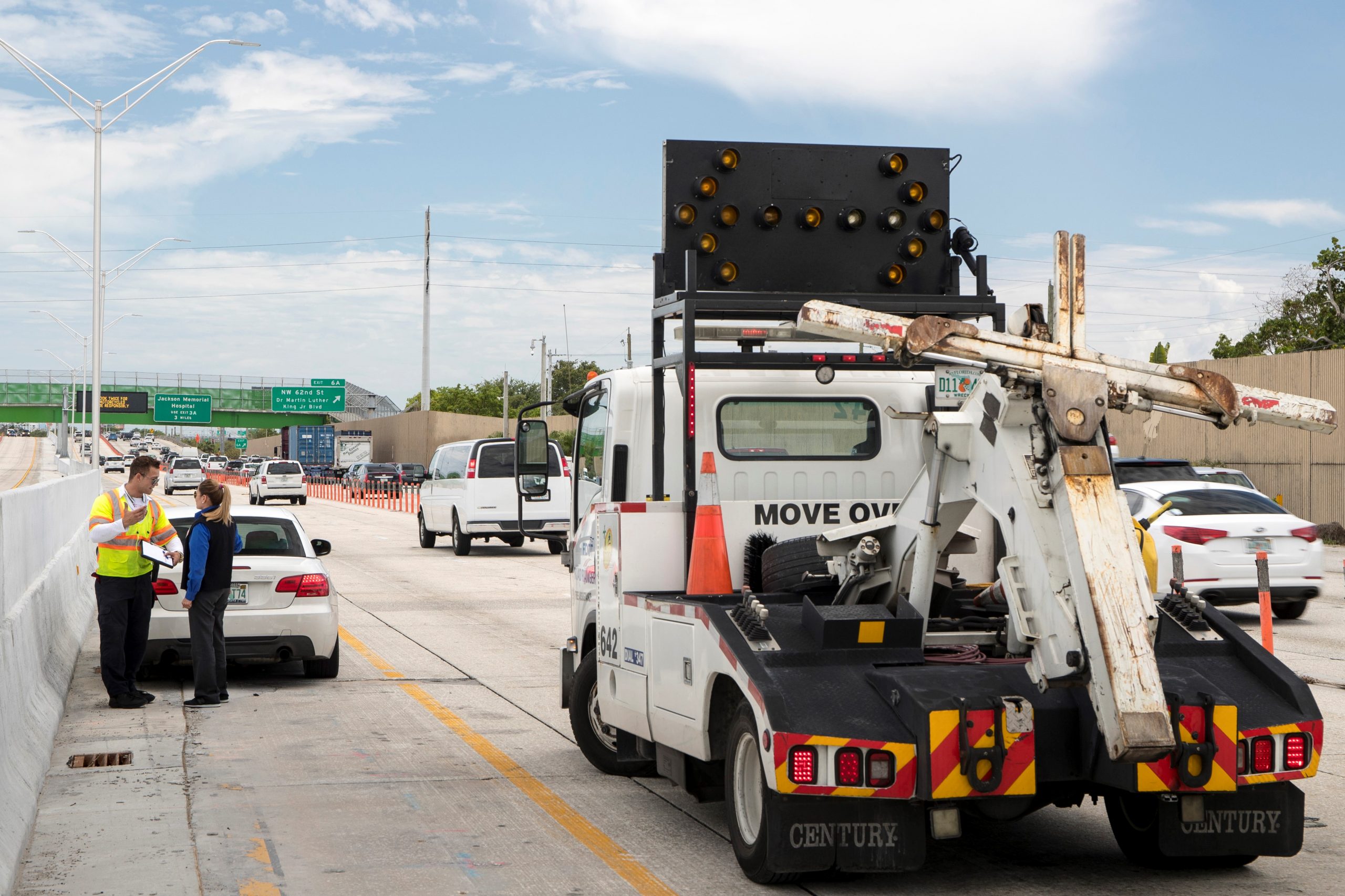 District Six Supports Crash Responder Safety Week
The Florida Department of Transportation District Six Transportation Systems Management & Operations (TSM&O) Office is supporting the Crash Responder Safety Week (CRSW) from November 8th through 14th, 2021.
This national initiative was created to increase awareness about responder safety. Even though educational initiatives are conducted throughout the year, this week is dedicated to recognizing the incident response community and promoting safe driving on the road. A key element of the initiative is to humanize incident responders and remind drivers that they have families too. It urges drivers to do their part and follow all traffic laws so that everyone gets home safely. From the Move Over Law which calls for drivers to move over a lane or slow down when approaching an active crash scene, to reducing distractions and staying alert, CRSW works to remind the public that safety is everyone's responsibility.
The District Six TSM&O Office launched a multi-pronged public outreach plan to support this important initiative. It is posting safety messages on the Dynamic Message Signs (DMS), publishing newsflashes on its program website and is running a seven-day social media campaign featuring personalized Road Ranger testimonials and partner agency statements about responder safety. The District's Road Rangers are distributing safety brochures during motorist assistance calls and the Traffic Incident Management (TIM) Team is working with partner agencies to execute this campaign as a regional approach.
CRSW was previously called National Traffic Incident Response Awareness Week and was established by the Federal Highway Administration in 2016. The name was changed in 2021 to broaden its appeal and public understanding. For more information about CRSW, please visit https://transportationops.org/TIM/CRSW.