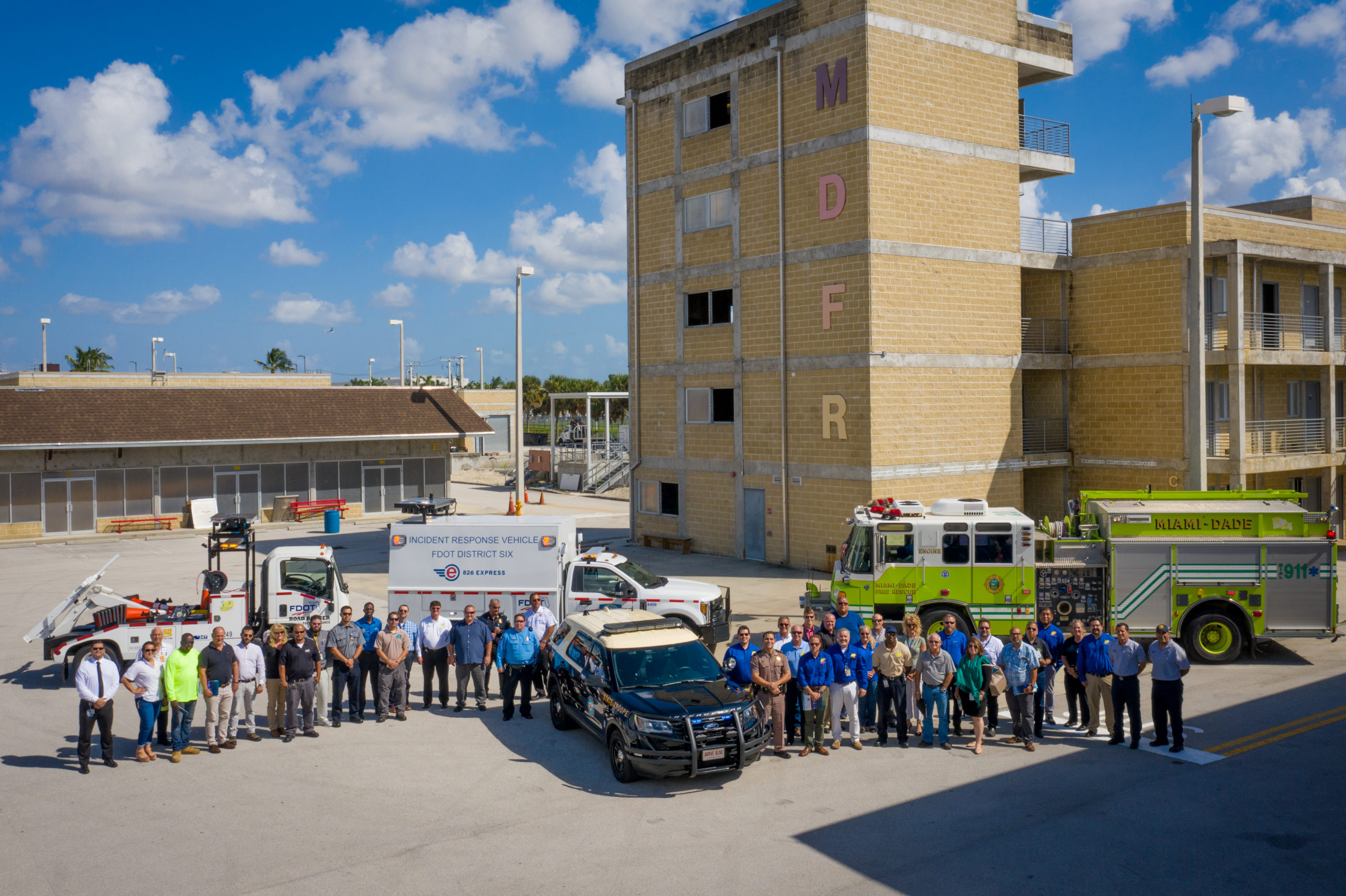 D6 TIM TEAM TO SUPPORT TRAIN-THE-TRAINER SESSIONS FOR NATIONAL CRASH RESPONDER SAFETY WEEK
The Florida Department of Transportation District Six Transportation Systems Management & Operations (TSM&O) Office recently supported the Crash Responder Safety Week (CRSW) initiative which took place from November 8th through 14th, 2021. As part of the continued emphasis on safety, the Federal Highway Administration (FHWA) Traffic Incident Management (TIM) Team announced they will be offering four additional TIM Train-the-Trainer (TtT) courses.
The TtT National TIM Responder Training course covers eight hours of material to provide current and prospective TIM trainers with the necessary knowledge to train other TIM Team members and first responders. Emergency first responders include law enforcement, fire rescue, medical services, towing, and transportation personnel. The TtT training was developed by responders, for responders. This course teaches participants how to give consistent training of the three objectives of the TIM National Unified Goal (NUG) which are responder safety; safe and quick clearances; and prompt, reliable, and interoperable communications.
The District Six TSM&O Office shares FHWA's objective and encourages all interested trainers to take part in these training sessions, as we are committed to improving roadway safety through continued education. District Six TSM&O recently expanded its trainers from the three to seven. Increasing the number of trainers allows more availability for training classes. The four additional TtT courses in honor of CRSW will be held virtually to ensure the safety of attendees and maintain social distancing guidelines. The courses will be offered on select dates starting in November and through January. For more information on Crash Responder Safety Week and TIM training click here.