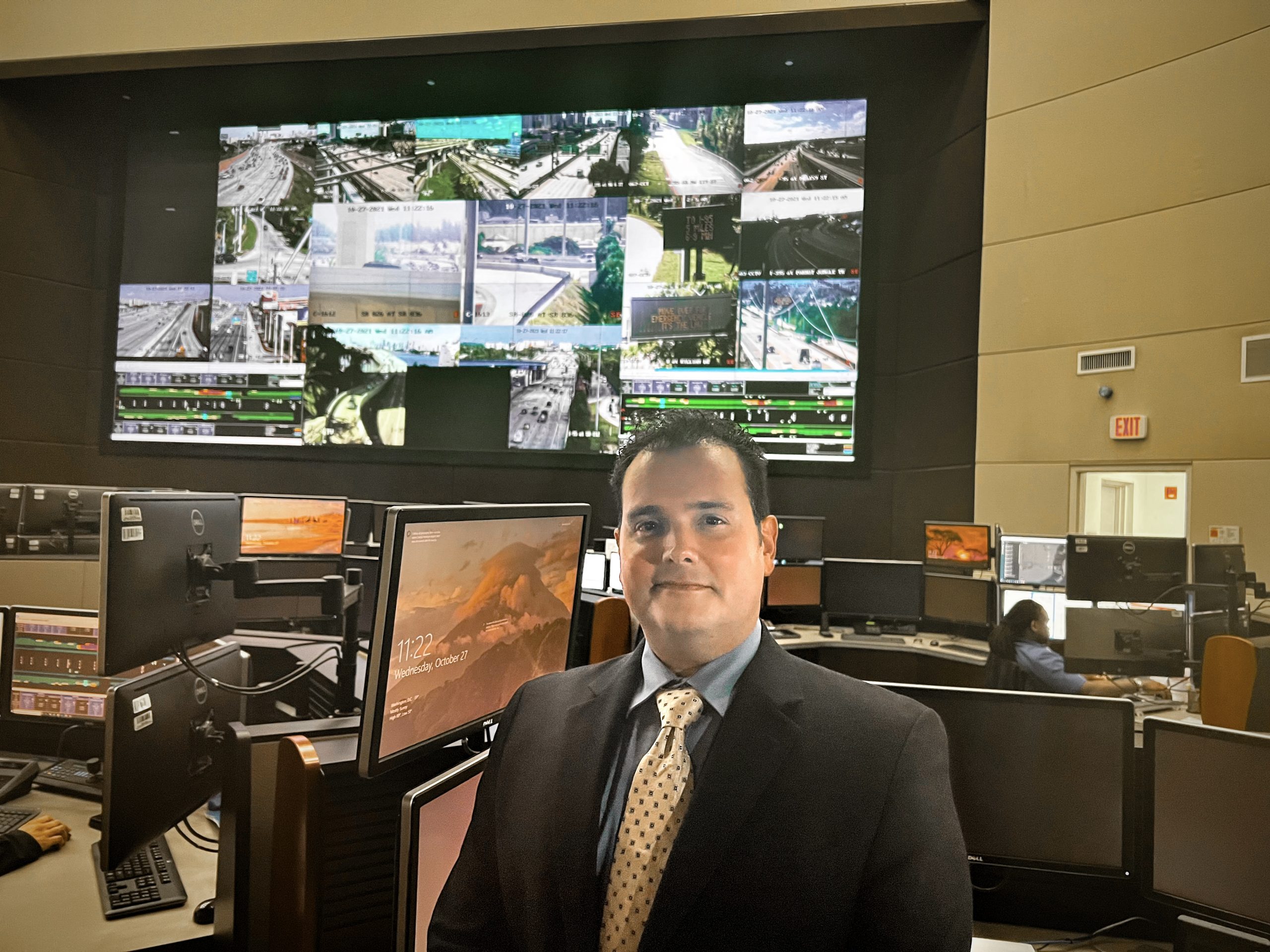 D6 TSM&O Staff Wins CUTR's "New Voice in Transportation Award"
The Center for Urban Transportation Research (CUTR) recently awarded the 2021 "New Voice in
Transportation Award" to a member of the Florida Department of Transportation (FDOT) District Six
Transportation Systems Management and Operations (TSM&O) Office.
The prestigious award recognizes transportation professionals, under 40 years old, who have shown
tremendous leadership and a significant potential for making an impact in Florida's transportation
industry. CUTR selected the District's TSM&O Freeways Engineer, Alejandro Motta, for the numerous
contributions he has made. He was selected among the state's most promising professionals and was
honored in an awards dinner hosted by the center in Tampa, Florida this November.
The award noted Mr. Motta's longstanding trajectory of innovation and results. Having started his career
as an FDOT intern in 2008 and ascended through various positions until he was named TSM&O
Engineer for Freeways in 2016. In this capacity, he has played a major role in many of the transportation
projects we see today. In his current role, he manages all aspects of highway operations including
incident management, managed lanes, ramp signals, and Intelligent Transportation Systems (ITS)
maintenance for Miami-Dade and Monroe Counties. He manages eight major contracts worth $30 million
per year and oversees more than 100 employees and consultants. Despite the numerous responsibilities
of his role, he continues to move the transportation needle forward by delivering cutting-edge solutions
that are improving the safety and travel-time mobility of our roadways. He was most recently responsible
for launching Monroe County's first Rapid Incident Scene Clearance (RISC) Contract as well as the first
infrastructure to vehicle (I2V) project in the District.
Mr. Motta is a consummate professional who is always focused on the future. He is the type of leader
who understands that system efficiency is key to a successful operation. He brings this thinking to every
aspect of his job and instills it in his team to outstanding results. He understands the value of teamwork,
and knows that the future of transportation is in the hands of the next generation. This understanding has
shaped his leadership skills and have led him to becoming a formidable mentor to his team and to
serving as an adjunct professor at Florida International University's College of Engineering for the past
nine years. Mr. Motta is a shining example of vision, discipline, and humility. His contributions to the
current and future state of the industry are unmatched and is why he was chosen for the "New Voice in
Transportation Award."