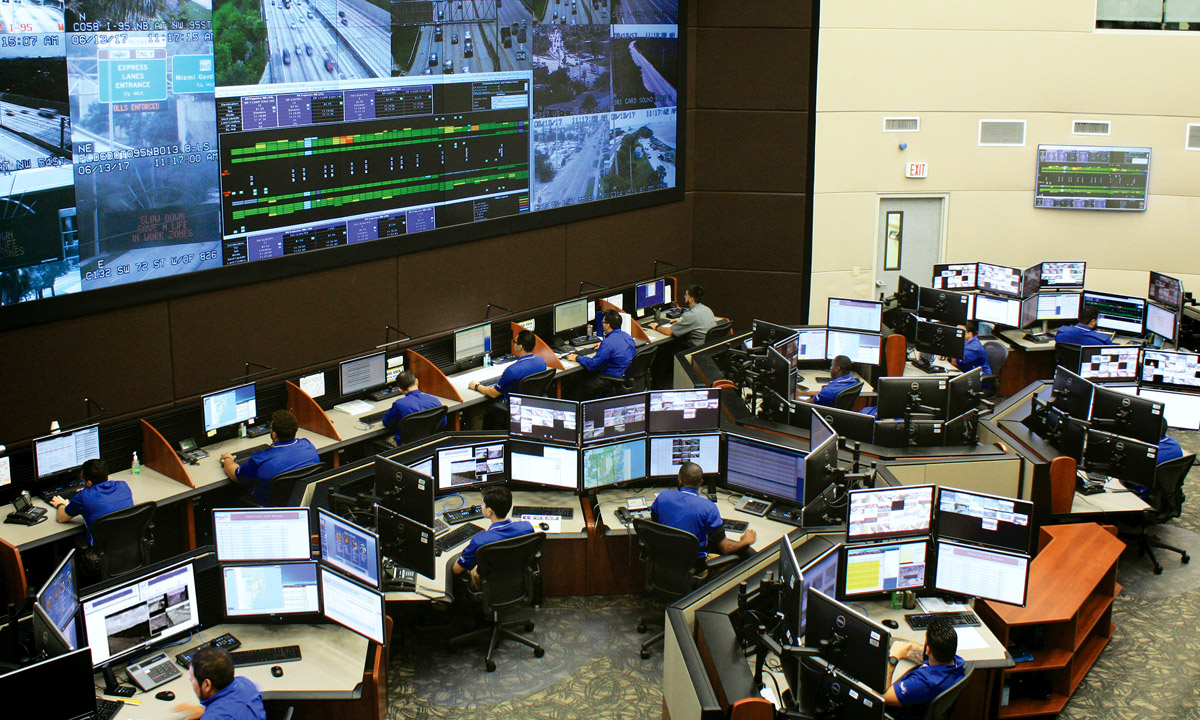 District Six Secures New Space at the NAP
The TSM&O Office recently secured its own space at the Network Access Point (NAP) of the Americas Building in Downtown Miami. The NAP is a secure Tier-4 datacenter and Internet Exchange Point that provides network connectivity and redundancy for major organizations across the world. The NAP is the primary backup location for the transportation management center's (TMC) communications network. This allows the TMC to continue operating in case the network is compromised due to an emergency evacuation situation such as a hurricane.
The District previously shared space with Miami-Dade County as part of the on-going partnership between the agencies. Although the partnership continues, the move gives District Six  more flexibility with managing its network equipment and provides several added benefits in time and cost savings.  The previous configuration had FDOT co-locating its equipment in the County's space. This became cumbersome when other agencies wanted to partner with FDOT to gain access to the traffic camera video feeds. They had to get approval from Miami-Dade County, complete the necessary paperwork and comply with required procedures. The new configuration eliminates the coordination process and allows FDOT to perform cross-connection services and execute authorizations directly. It is allowing the District to operate more efficiently and provide a better service that ultimately benefits the public.
The move took about ten months to complete. All partners have migrated their connections to FDOT's new space and are receiving the video feeds. Partners include the City of Miami Beach, Miami-Dade County Enterprise Technology Services, and Miami-Dade County Traffic Signal Division. This move further solidifies the District's communications network and will make it easier for future agencies to connect with FDOT.