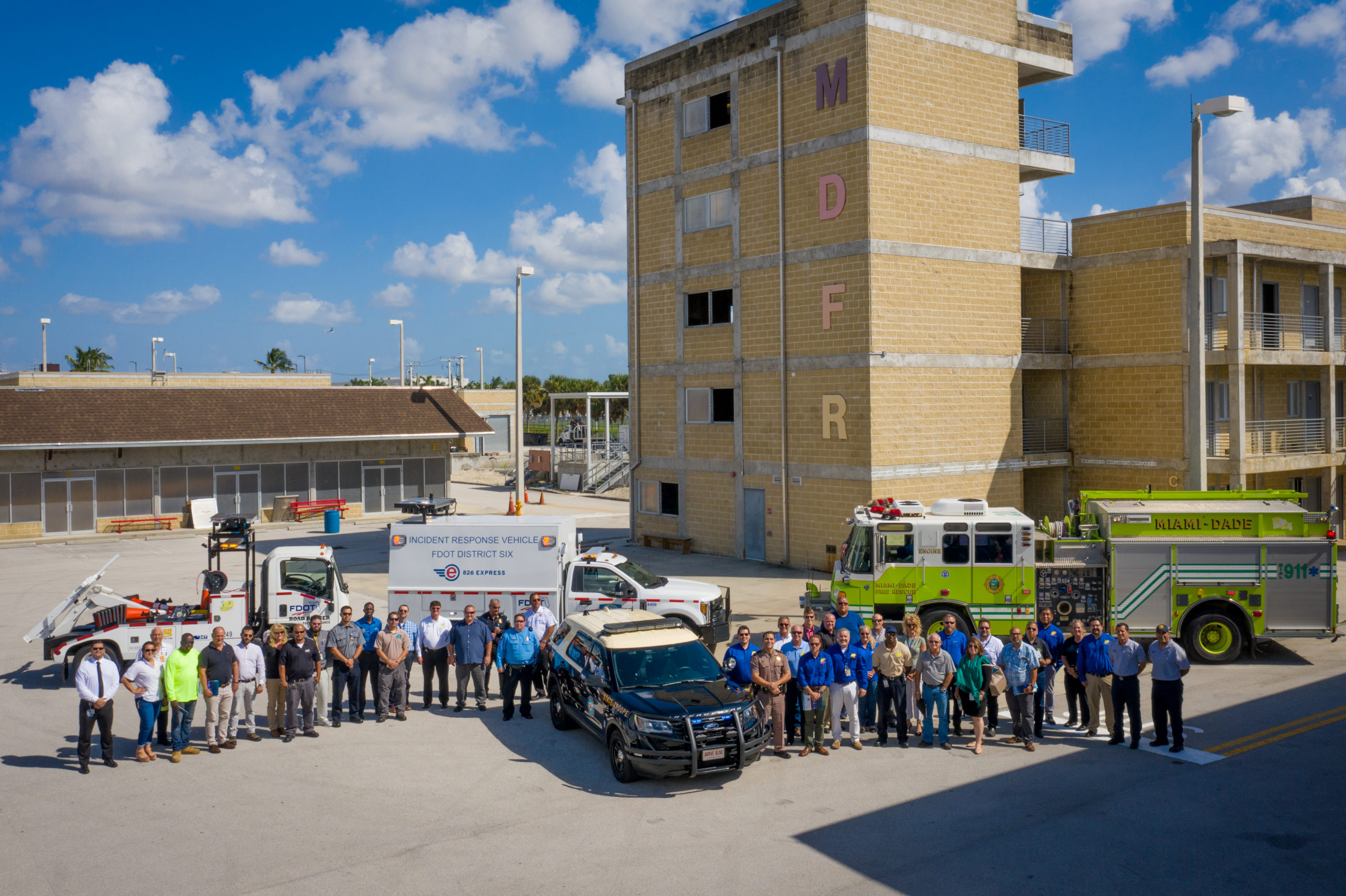 District Six Participates in National Traffic Incident Response Awareness Week
The Florida Department of Transportation District Six Transportation Systems Management & Operations (TSM&O) Office will participate in the annual National Traffic Incident Response Awareness week taking place November 9 through 15, 2020.
District staff and incident management partners across the state collaborated by creating various outreach activities to educate the public about the important role incident managers play on our roadways.
Due to the COVID-19 pandemic the district has focused its efforts on digital outreach, dynamic message sign (DMS) messaging and other strategies to reach the public in a safe way. This includes the development and distribution of several incident management related videos that highlight the importance of moving over a lane when approaching a roadway incident.
National Traffic Incident Response Awareness Week brings awareness to the emergency responders that serve the public every day. Emergency responders include law enforcement, fire, emergency medical, towing, and transportation agencies. The week also focuses on the importance of safe practices to ensure the safety of the emergency responders and the traveling public.