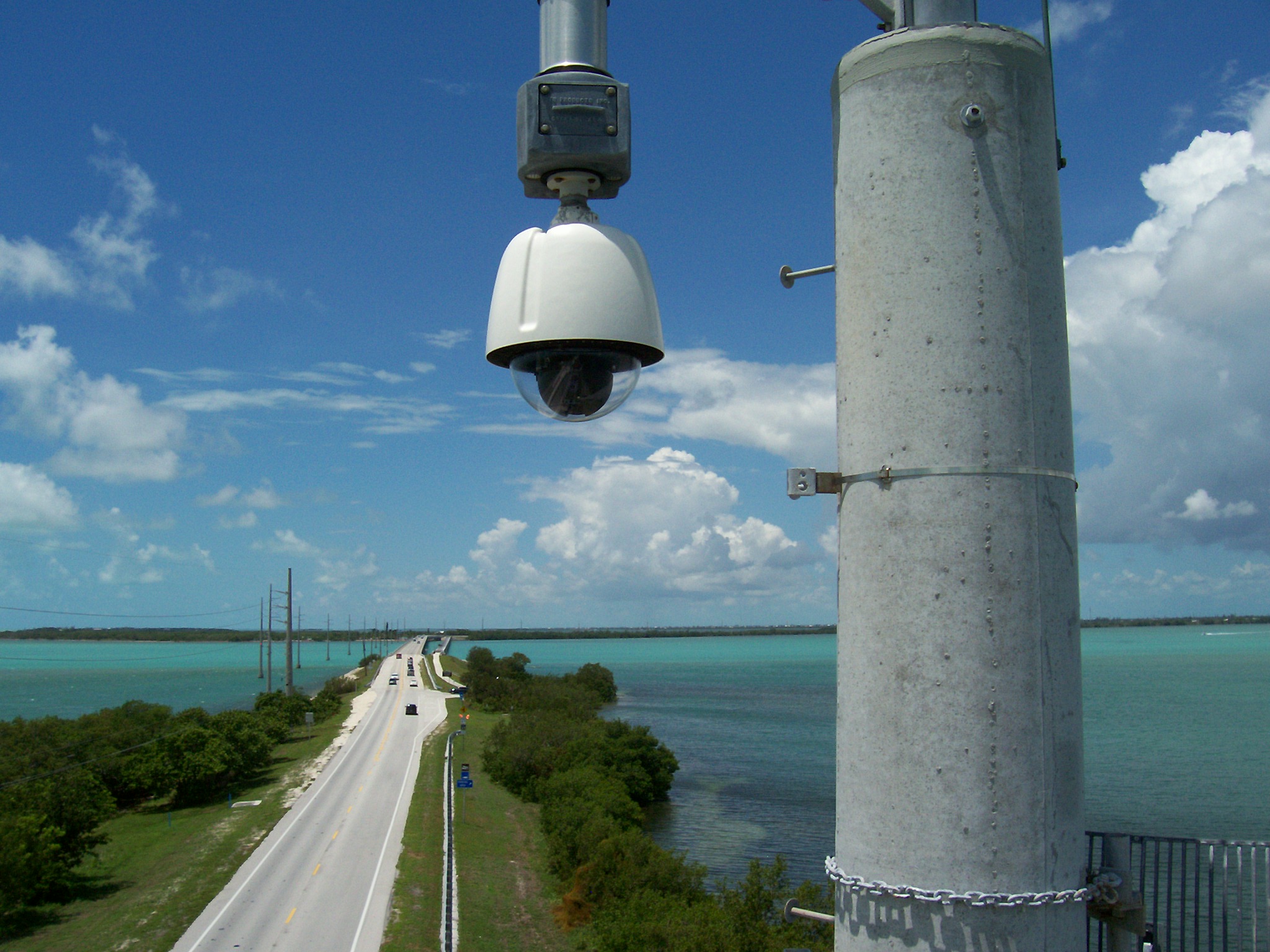 Communications System Upgrade Shows Great Promise for the Florida Keys
The District Six TSM&O Office recently upgraded the communications for a Florida Keys traffic signal to a more robust wireless system.
The District has been successfully operating and maintaining the traffic signal system in Monroe County since 2018 using a third-party cellular service provider to support all signal communications. The service allows the signals to remain online and connected to the SunGuide Transportation Management Center.  Although the cellular system is reliable, the connection is dependent on the service provider and represents a recurring cost to the Department. The District expressed interest in transitioning the entire system to a wireless, lower-cost option, but preliminary findings showed it would require extensive testing and years to complete. TSM&O staff identified an opportunity to fast track these efforts by taking advantage of a newly completed project in the area.  The new project was completed by Central Office and provides a high bandwidth wireless microwave communication system for all intelligent transportation system devices in the area including traffic cameras and dynamic message signs. Staff selected the emergency traffic signal located at Emerald Drive and connected it to the new wireless backbone with an antenna and receiver. The upgrade was completed in under one week and the signal has been operating successfully under the new system.  
This effort represents a major achievement for both the Department and area residents because it can be expanded to all the signals in Monroe County. It would reduce O&M costs by eliminating third-party service providers and monthly recurring charges. More importantly, it would improve FDOT's quality of service in the area, especially during emergency situations such as hurricane evacuation.