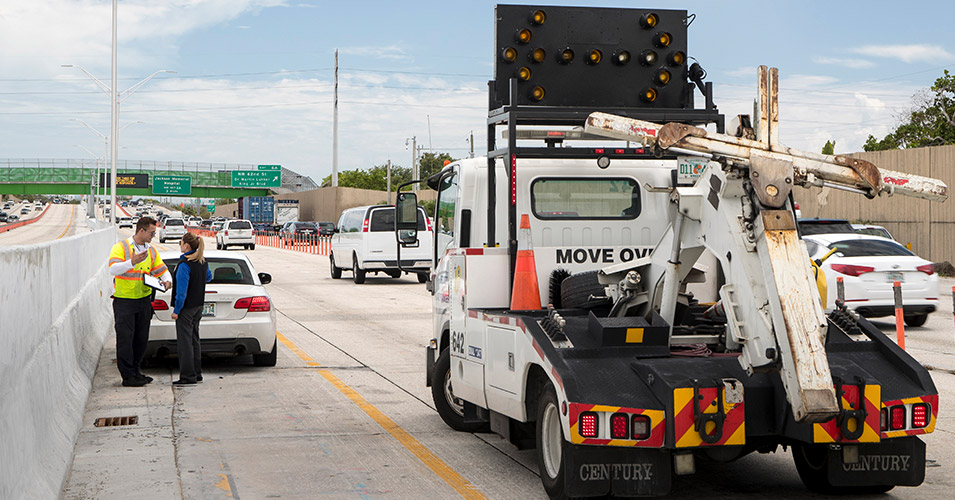 District Six Recognizes Road Rangers for 17+ Years of Service
The Transportation Systems Management and Operations (TSM&O) Office is recognizing four of our longest-serving Road Rangers for their contribution to the Incident Management Program in District Six.
The service patrols, Mr. Leland De-Booy, Mr. Leonard Fiallo, Mr. Dalison Pacheco and Mr. Luis Pereda, began their posts soon after the program launched in 1999 and together they have almost 80 years of combined experience. These Road Rangers have all played a major part in the District's success. Over the years, in addition to their typical Road Ranger duties, they have mentored new staff, served as roaming supervisors and are often assigned to operate and manage the larger scale traffic events such as the hard closures of 95 Express.
These Road Rangers are being commended for dedicating their careers to keeping us and our roadways safe. They selflessly help others in need while exposing their lives to perilous traffic conditions every day. On behalf of District Six and the motoring public – Thank You!