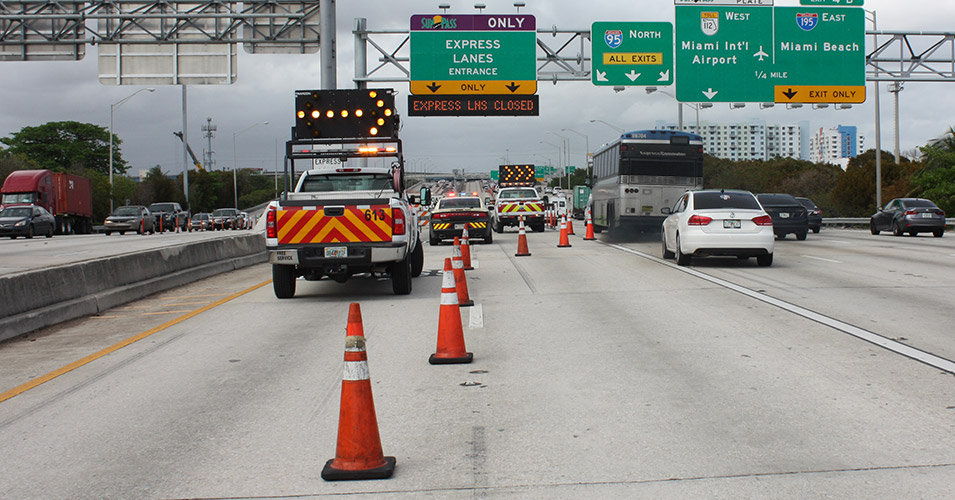 District Six TIM Team to Host National TIM Responder Training Course
On March 10, 2017, members of the Florida Department of Transportation District Six Traffic Incident Management (TIM) team and the Federal Highway Administration (FHWA) will be hosting a Train-the-Trainer (TtT) course to provide participants the knowledge and materials necessary for them to conduct TIM training for first responders in their area. The TtT is a one-day course that covers eight hours of material, including classroom training as well as hands-on and outdoor activities. Once trainers have completed the TtT course, they will have the flexibility to train others as appropriate using either the full version of the training or through a condensed four-hour version.
On average, five firefighters are killed each year, one law enforcement officer is killed each month, and one tow truck operator is killed each week on American roadways. This course was developed as part of the National TIM Responder Training Program, which strives to promote responder safety; safe, quick clearance; and prompt, reliable, interoperable communications on the roadway. The training covers many TIM recommended procedures and techniques such as: safe vehicle positioning, scene safety, traffic management, and other topics. Course participants include experienced trainers from all TIM disciplines including Law Enforcement, Fire/Rescue, Emergency Medical Services, Towing and Recovery, Emergency Management, Communications, and Highway/Transportation/Public Works.
The TtT course has also been endorsed by the International Association of Chiefs of Police (IACP), the International Association of Fire Chiefs (IAFC), the American Association of State Highway and Transportation Officials (AASHTO), the National Volunteer Fire Council (NVFC), the International Association of Directors of Law Enforcement Standards and Training (IADLEST), and the Towing and Recovery Association of America (TRAA).