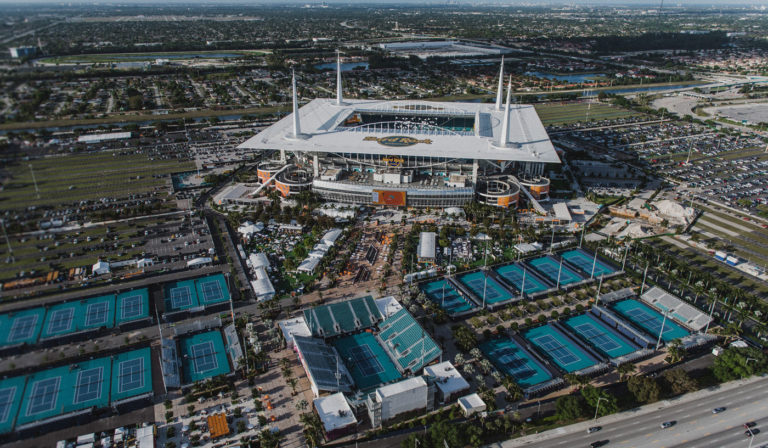 District Six Provides Transportation Management Support to Super Bowl LIV
The Florida Department of Transportation District Six provided on-site transportation management support for Super Bowl LIV (54) at Hard Rock Stadium in Miami Gardens in February.
Due to its high profile, Miami-Dade County estimated that 150,000 visitors converged on South Florida during the Super Bowl weekend including 80,000 non-game ticket holders who came just to be a part of the special event festivities. The stadium has a seating capacity of 65,000 and can accommodate approximately 27,000 vehicles.
District Six joined the National Football League's (NFL) transportation team, Florida's Turnpike Enterprise, Hard Rock Stadium Parking and Access Team, and representatives of a rideshare company in assisting the Super Bowl LIV transportation effort. 
As part of the coordination effort, District Six's SunGuide Transportation Management Center, relayed real-time traffic conditions to the Super Bowl's Transportation, Parking and Security teams. This included information about major incidents with travel lane blockage, opening and closing of ramps, and pending arrivals of over 400 buses and police-escorted motorcades including those of the participating football teams.  
Providing transportation support to these types of regional events ensures motorists attending and around the event are moving safely and efficiently and strengthens partnerships between FDOT and other local partners.