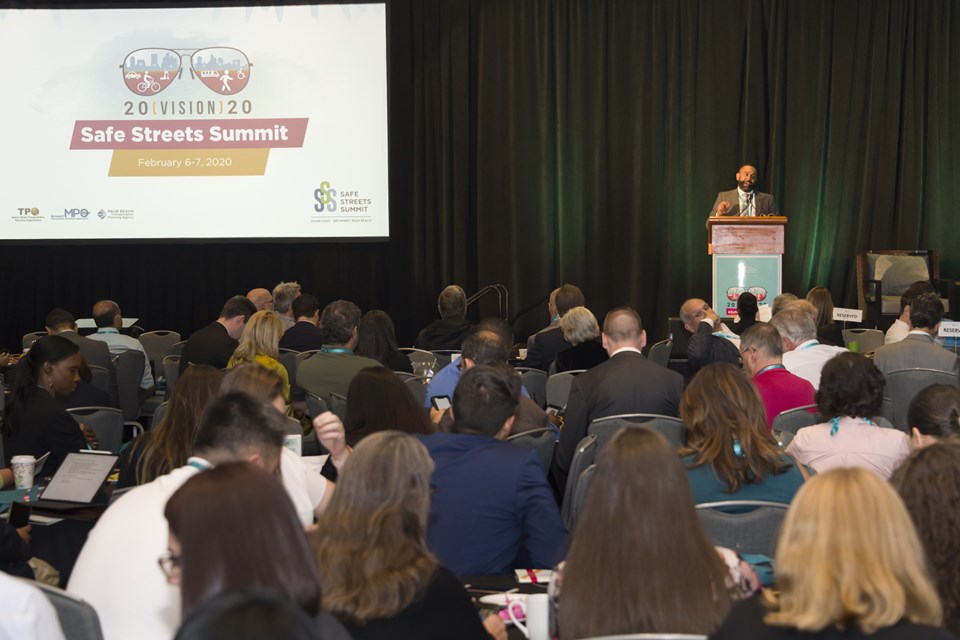 District Six Attends Safe Streets Summit
FDOT District Six Transportation Systems Management and Operations Staff attended the 2020 Safe Streets Summit in February.
The Summit was a collaborative effort between the FDOT, the Miami-Dade Transportation Planning Organization, the Broward Metropolitan Planning Organization as well as the Palm Beach Transportation Planning Agency to promote the implementation of Complete Streets projects throughout southeast Florida. The Complete Streets concept encourages local agencies to plan and partner together to create roads that are safe and equitable for all users, regardless of age, mobility and transportation mode. It directs communities to work alongside planners and engineers to design right-of-ways that will make the street network better and safer for drivers, transit users, pedestrians and cyclists.
The Summit brought together public officials, technical staff and transportation partners from across the region. It featured numerous break-out sessions and interactive workshops throughout the two-day event. The sessions highlighted various topics, from outlining common hurdles to securing funding and discussing best practices. The comprehensive program allowed TSM&O staff to learn more about the topics and solutions being implemented in the region. It also provided staff with insight into the latest trends and developments shaping the field. The knowledge gained at this event is beneficial for the District and can be applied when designing and operating arterial management projects.
For more information about Safe Streets Summit, please visit: https://www.safestreetssummit.org/