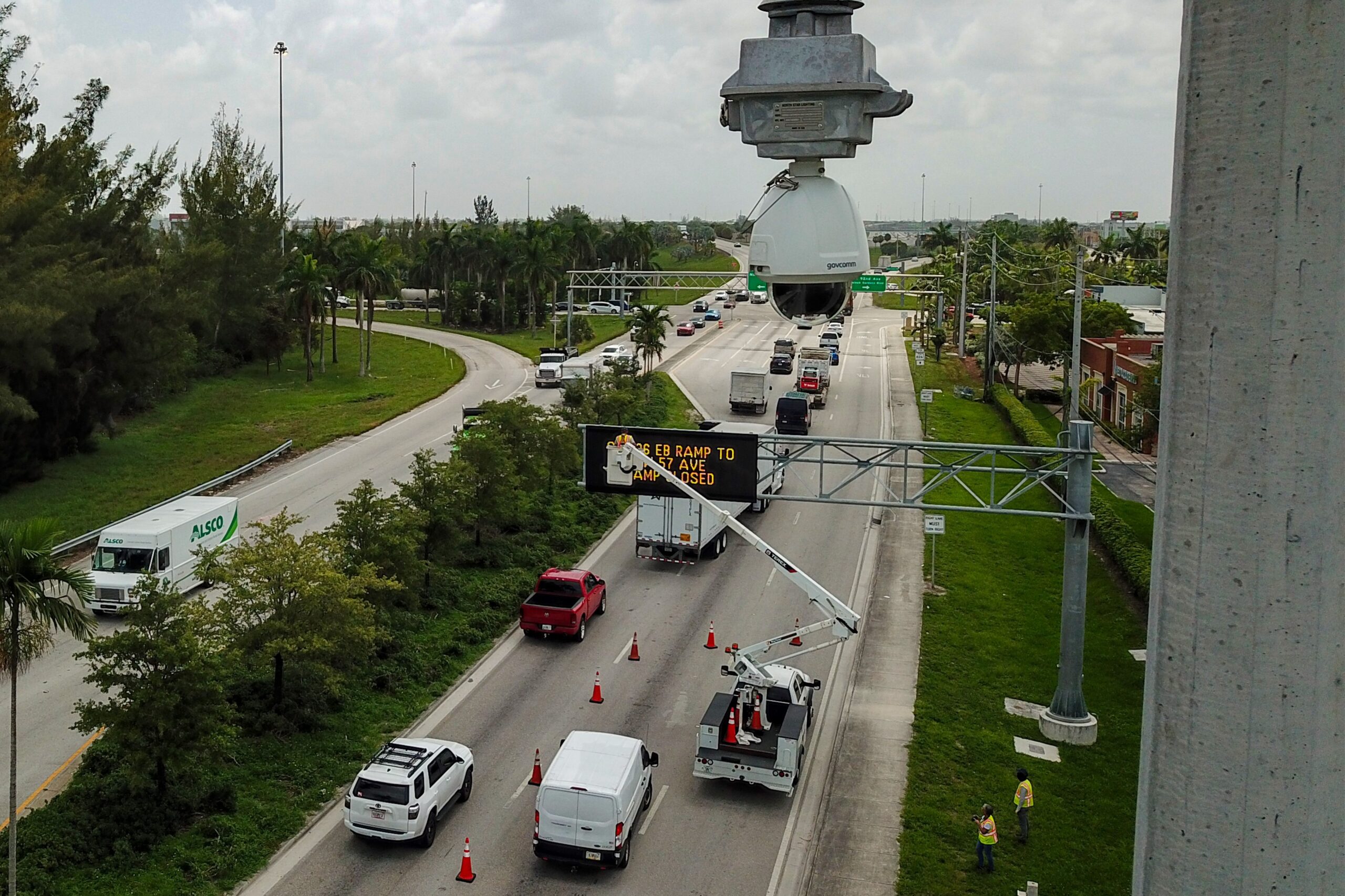 District Six Launches New Purchase Tracking Software
The FDOT District Six Transportation Systems Management and Operations (TSM&O) Office created a new software application that tracks the purchasing of all equipment and devices for the program. The application is aptly named Purchase Tracker Module (PTM) and has streamlined procedures to improve the overall process for the Office.
Purchasing requires a great detail of effort and budgeting to secure funding and complete the acquisitions. Items such as hardware, software, licenses, and warranties must be identified at least one year in advance to be included in the annual budget. This requires TSM&O staff to forecast the equipment and services that will be needed to ensure operational continuity for the program.
PTM was implemented to simplify the complex nature of carrying out the purchasing process once the budget is approved. The previous system used an intricate and multi-page spreadsheet to track the annual purchases and budget. ITS Maintenance and IT staff used this spreadsheet to update the items for final review and approval. This open format left the process vulnerable to potential data entry errors.
PTM streamlines this process for the team. It essentially transferred the spreadsheet into one easy-to-use interface that houses all pertinent information in a database. Data entry is simplified by filling in a form rather than cells of a spreadsheet. The form contains a purchasing checklist with pre-filled drop-down categories that intuitively helps the user complete the line items and mitigate errors. The purchase log interface allows the user to filter data to easily track purchase dates, delivery timelines, amount spent, and other items for each quarter. Several budget summary reports were developed to quickly track annual budget status. PTM was implemented as a new module in the Operations Task Manager (OTM) software. It launched this summer and has widely improved purchasing efforts for the team. It is saving time and effort while reducing potential errors related to this important task.