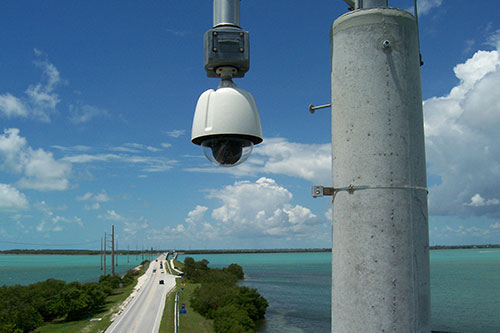 District Six Hosts Monroe County TIM Meeting
The Florida Department of Transportation (FDOT) District Six Transportation Systems Management and Operations (TSM&O) Office recently hosted its biannual meeting for the Monroe County Traffic Incident Management (TIM) team.
The meeting marked the first time all team members met in person since the COVID-19 pandemic. Representatives from Florida's Turnpike Enterprise (FTE), Monroe County Sherrif's Office, the National Oceanic and Atmospheric Administration (NOAA), and several others gathered for the meeting.
District Six presented its Hurricane Response Action Plan (HRAP) to review preparation and recovery procedures with the team. They also updated attendees on the migration to the statewide microwave communication network, reviewed a few significant traffic events in the area, and discussed upcoming incident responder training. This was followed by updates from the District Six Emergency Operations Center, District Six Traffic Operations, District Six Monroe County asset maintenance contractor, FTE, and NOAA. They gave an overview on the District's planning and emergency operations, FTE's evacuation routes, and the services provided by the NOAA, respectively. The updates were well-received and prompted quality engagement among attendees. It allowed the partners to learn more about each agency and share lessons learned.
The Monroe County TIM Team hosts meetings and training throughout the year to maintain ongoing communication. TIM meetings work to strengthen the incident management community and facilitate the sharing of information and strategies to better serve Monroe County.