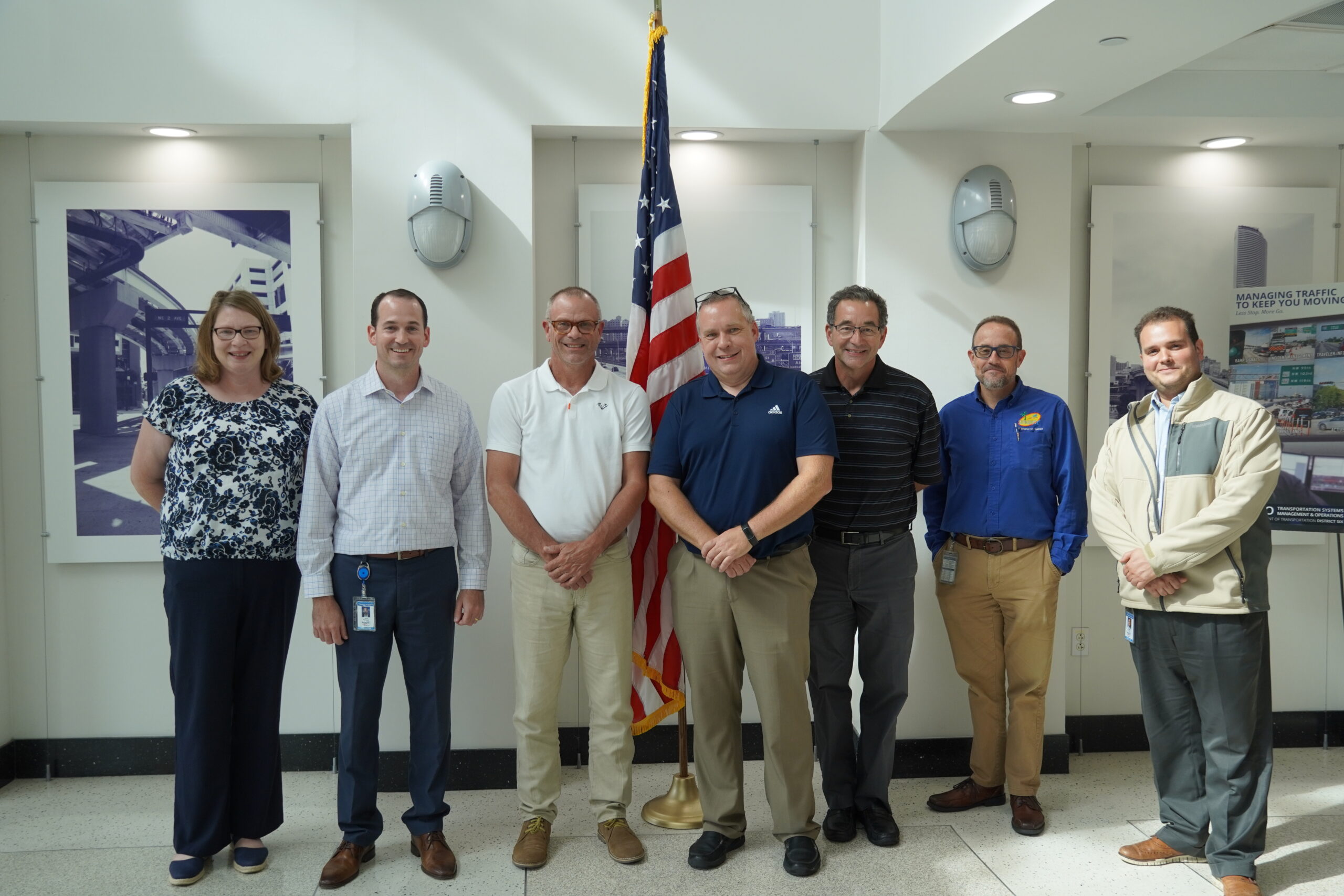 FHWA and Indiana DOT Tour SunGuide TMC
District Six TSM&O staff hosted representatives from the Federal Highway Administration (FHWA) and Indiana Department of Transportation (INDOT) this summer.
The agencies conducted the visit as part of a national tour to learn about best practices in major metropolitan areas like southeast Florida. They wanted to know about the District's expansion efforts and how they scaled the program's traffic management services to meet regional demand. They were specifically interested in learning how the office established contractor performance metrics, physically expanded the control room, and created new software to support its growing staff and responsibilities. District Six provided them with a comprehensive presentation that addressed these topics during their four-hour visit. They also provided a tour of the Transportation Management Center's various rooms, answered detailed questions, and gave them supplemental documentation for potential application in their respective operations.
Interagency visits and tours are essential to growing the TSM&O industry. They serve as an opportunity to learn from sister agencies and implement the best practices from around the country. These opportunities promote a safe and reliable transportation system that benefit the motoring public of our regional and national roadways.