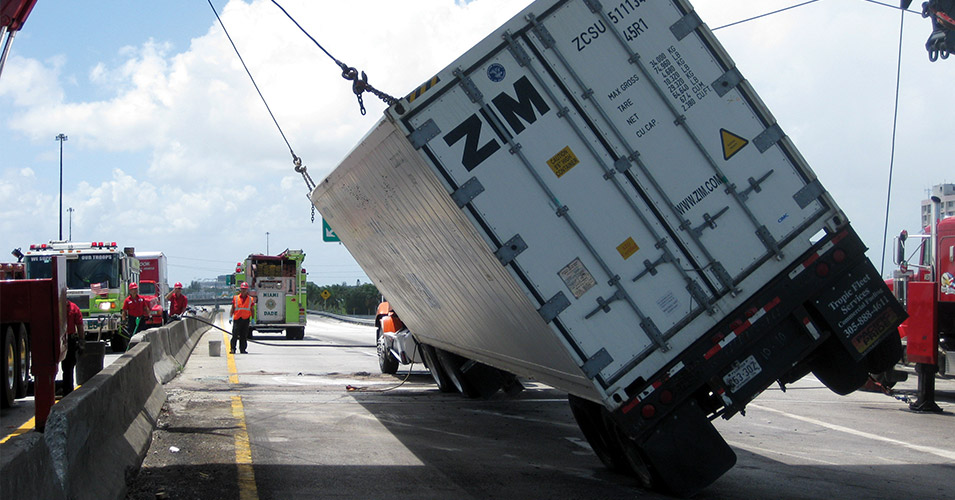 District Six Awards New RISC Contract in Miami-Dade County
The Florida Department of Transportation's (FDOT) District Six Office recently awarded a new Rapid Incident Scene Clearance (RISC) Contract in Miami-Dade County.
The new contract holds the same performance measures as the previous one and is also incentive-based. However, while the previous contract was exclusive with winning vendors, the new one is non-exclusive and allows qualified vendors to join the contract. As a result, the District will have more options to choose from if a vendor becomes unavailable to respond to an event. The goal is to expand the District's pool of resources and enhance clearance efforts for large-scale events. District Six launched the RISC Program in 2009 to promote Florida's Open Road Policy which calls for the expedited removal of roadway blocking events.
The Program is achieving this mission by incentivizing quick clearance efforts and requiring vendors to respond to RISC notification calls within 15 minutes, arrive at the scene with proper equipment within 60 minutes and clear all lanes within 90 minutes of notice to proceed in order to receive payment.
To learn more about the District's Incident Management efforts, please click here.