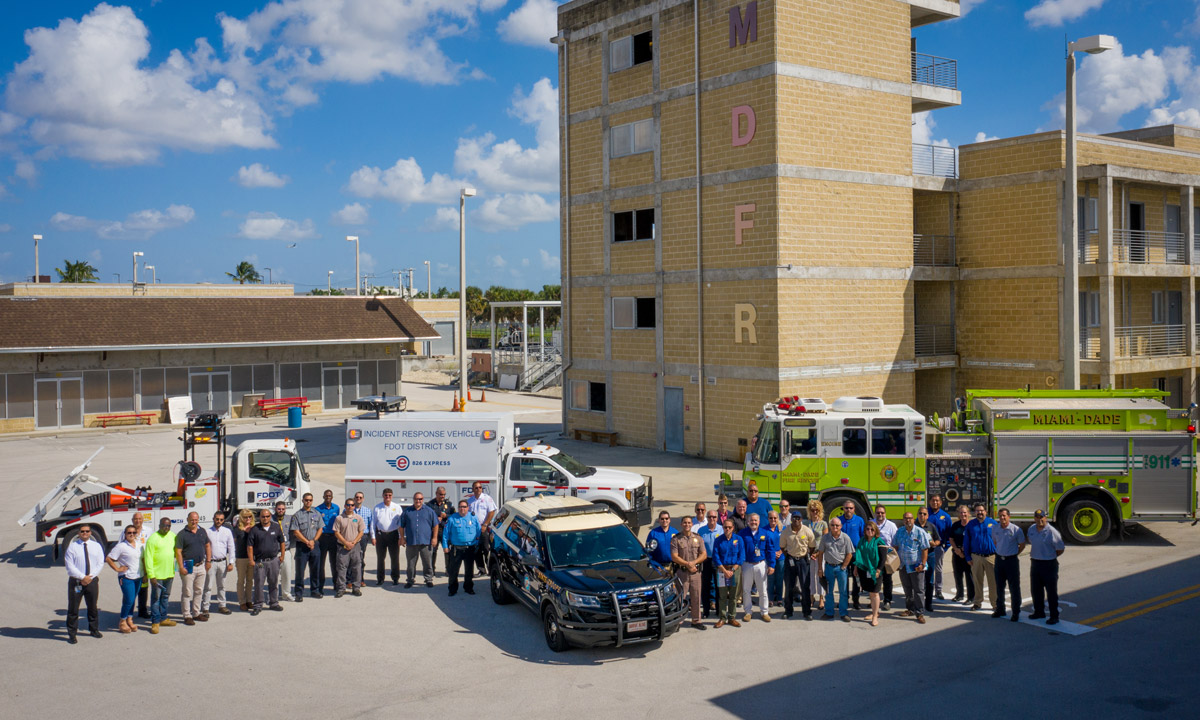 D6 to Host Virtual TIM Responder Safety Course in March 2021
FDOT District Six Transportation Systems Management and Operations (TSM&O) is hosting a virtual Traffic Incident Management (TIM) Responder Safety Course this month. The course focuses on standardizing TIM strategies and improving stakeholder communication while on scene.
This four-hour course is offered on a quarterly basis throughout the year. It allows partner agencies to better understand each other's roles and responsibilities to increase scene safety and reduce the probability of secondary crashes. The District circulates meeting details through their extensive TIM network to ensure all members of the community are given the opportunity to attend. The goal is to provide this valuable information to as many members as possible to promote cross-agency education and improve on-scene coordination. Typical attendees include staff from the Department of Environmental Resource Management Florida Highway Patrol, Asset Maintenance, Fire Rescue, and others. Attendees receive a certificate of completion at the end of the course as evidence of their participation.  
District Six remains committed to hosting these events because they facilitate the sharing of new information and strategies to strengthen the TIM Community in our region. For more information about all TIM-related news and events, please visit the  TIM section of www.sunguide.info.