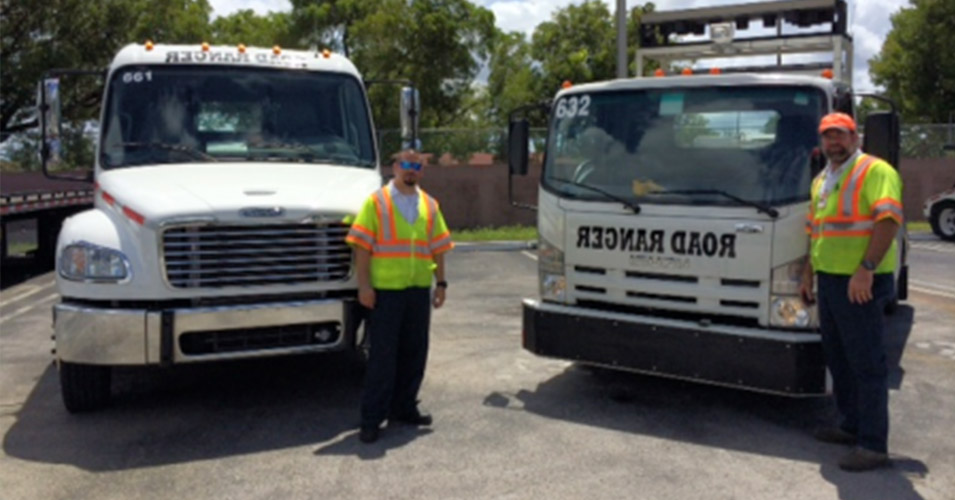 August 2014 – Omar Artigas and Dalison Pacheco
The District Six Intelligent Transportation Systems (ITS) Office is happy to honor Omar Artigas and Dalison Pacheco with the Road Ranger of the Month Award for August 2014.
Mr. Artigas has been a Road Ranger Service Patrol since 2008 and Mr. Pacheco is a career veteran who joined the team in 1999. They patrol District Six roadways in a flatbed truck and a wrecker respectively.
Both Road Rangers have shown their commitment to the Program since they began and work together with the rest of the Road Ranger team to make our roadways safer and more reliable.
Keep up the great work, Omar and Dalison!