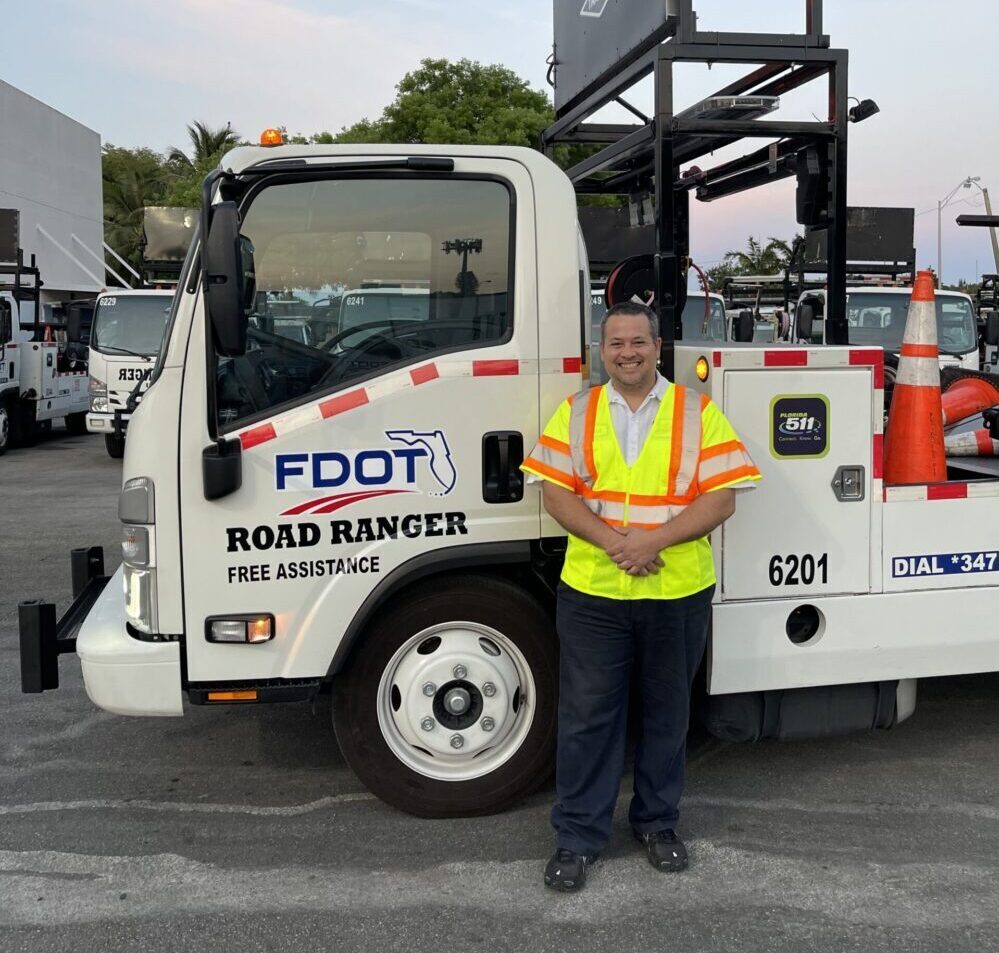 April 2023 – Jose Pascual
The District Six Transportation Systems Management & Operations (TSM&O) Office is happy to announce Mr. Jose Pascual as the Road Ranger of the Month for April 2023.
Mr. Pascual has been a part of the Road Ranger Service Patrol for six months. He is being recognized for his proactive response during an incident that took place while on patrol. He observed a Portable Changeable Message Sign (PCMS) had been compromised. Mr. Pascual took immediate action by reporting the incident to the Transportation Management Center and then turning off the PCMS.
Thank you, Mr. Pascual, for your initiative and for helping keep our roadways safe every day!