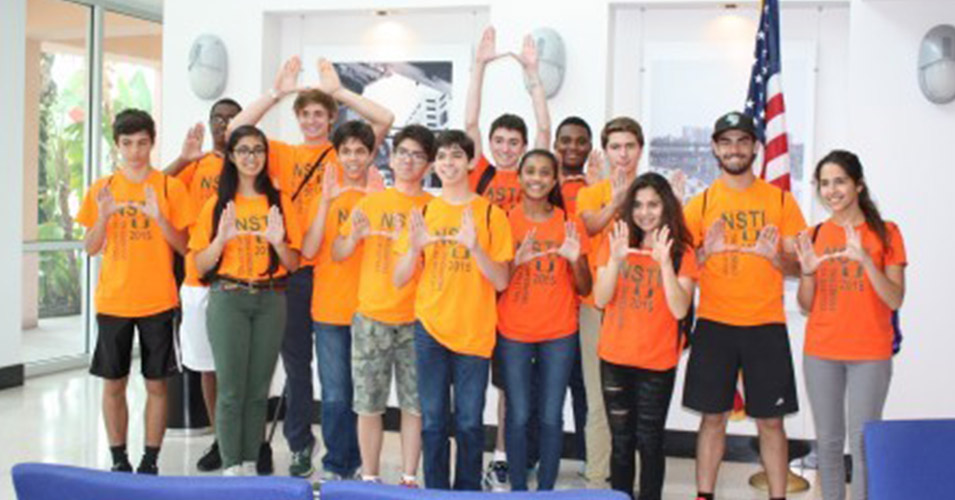 UM and FIU Engineering Summer Camp Tours District Six TMC
High school students participating in the University of Miami and Florida International University's Engineering Summer Camp Programs recently visited the District Six Intelligent Transportation Systems Office this summer. The students, who have shown an interest in engineering through their schools, visited several agencies to learn about the many disciplines within the field. The goal of their visits was to widen their knowledge base to as many areas as possible and expand their career choice for college.
District Six ITS Public Information staff talked about the role of engineering in the fields of transportation planning, design, construction and traffic management. They gave the students an overview of the transportation management center and the role it plays in public safety mobility and in the community. Students got to see firsthand the benefits of integrating technology in transportation management and how these services impact their daily lives. They also learned about the future of transportation through initiatives such as the expansion of managed lanes, bus-rapid transit and connected vehicles.