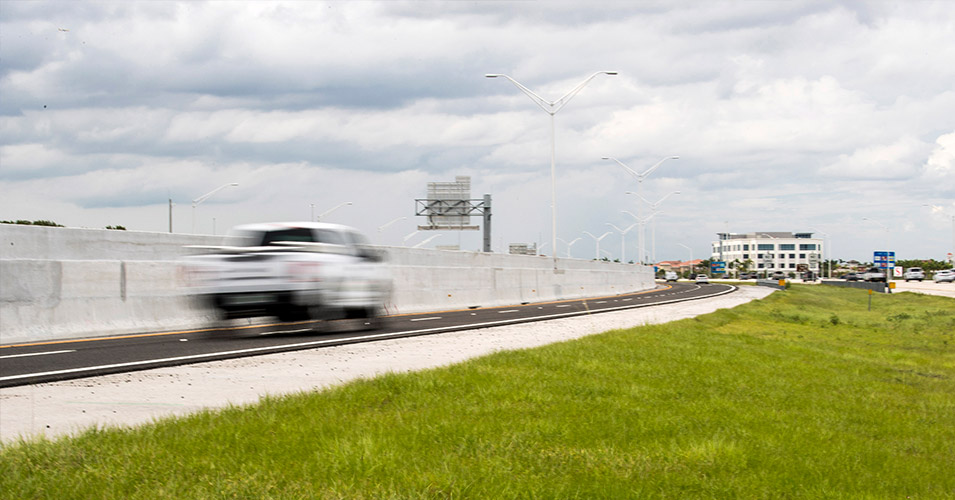 The Southbound Express Lanes Entrance has Moved
Traffic patterns along southbound Interstate 95 have changed. FDOT installed new plastic poles from south of Ives Dairy Road to the Golden Glades Interchange and modified the entrance points to the southbound express lanes. Drivers who use southbound 95 Express should be aware of the following changes:
• Beginning at 5 a.m. Monday, June 15, the southbound express lane entrance, located south of Miami Gardens Drive, will be closed and the entrance point will be moved north to a new permanent location south of Ives Dairy Road.
• Drivers going south on I-95 from Miami Gardens Drive will not be able to enter the express lanes north of the Golden Glades Flyover and should take the general use lanes to the second southbound express lane entrance located at NW 151 Street.
• There will be two express lanes in this area. Drivers who enter the express lanes south of Ives Dairy Road will be able to exit to SR 826/Palmetto Expressway and Florida's Turnpike from the right express lane.
• Drivers who want to continue south in the express lanes to downtown Miami should stay left to continue over the Golden Glades Flyover.
• Tolling in the new express lanes will not begin until Phase 2 construction is completed. However, tolls will remain in place in Miami-Dade County.
This work is being done as part of the 95 Express Phase 2 Construction Project that is converting the existing High Occupancy Vehicle (HOV) lanes to two express lanes in each direction. For information about this project please visit www.95Express.com.